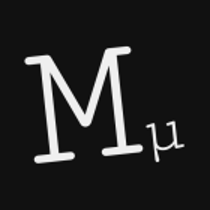 Principal Digital Design Verification Engineer at Morse Micro
Digital, Sydney, New South Wales, Australia
Are you an expert digital design verification engineer with 15+ years experience developing mixed-signal chips? Do you want to play a key role in building next generation Wi-Fi chips that will truly enable the Internet of Things? Keen to make a real difference in a VC-backed startup and work in a dynamic & fun environment? Then join Australia's fastest growing semiconductor company based in Sydney. You'll work with the team that invented Wi-Fi 20 years ago, and help shape the future of Wi-Fi.
We are open to sponsoring a work visa for the right candidate.
Responsibilities include:
Chip and block-level design verification
Enhancement of our verification infrastructure and methods
Support of chip team's verification efforts through to tapeout
Planing, tracking and documentation of verification throughout chip development project
Delivery of large complex projects on time
Running lint checks
Mentoring of junior team members
What we're looking for:
15+ years relevant industry experience

MSc in Electrical / Electronics / Communication Engineering or Computer Science

A deep understanding of digital design verification fundamentals including low power and multi-clock-domain design for mass-produced, mixed-signal chips

Willing to think outside of the standard industry approaches

Expert in digital simulation, some experience with design and AMS simulation

Very experienced with the Cadence or Synopsys simulation suites

Experience with coverage collection tools

Experience defining functional verification requirements, implementing tests to meet them

Expert in HDL languages such as Verilog, SystemVerilog or VHDL

Experience with building complex testbench infrastructures

Experience running and debugging gate level simulations in post-PnR netlists with SDF annotation, power-aware simulation experience is a plus

Experience setting up and maintaining continuous integration (CI) flows for regression testing and reporting status

A good understanding of embedded processor systems, familiarity with RISC-V is a plus

Experience writing embedded C and structuring code in a way which makes reusability and maintenance a breeze

Experience with cocotb is a plus

Hands-on experience with Linux development environment staples such as make, shell scripts and Python

Experience using the git revision control tool
Check out what it is like to work for us:
What we offer:
Competitive salary + excellent stock option package

Potential to sponsor a work visa for the right candidate

Healthy work environment with sit/stand desks and large screens

Office perks such as stocked drinks fridge, snack bar and barista coffee

Newly fitted-out offices, with a relaxed, friendly work environment

Who we are:
Morse Micro is a fabless semiconductor company building Wi-Fi HaLow (802.11ah) chips for the Internet of Things (IoT). We are a team of wireless experts that love to innovate and invent. Together, we are building the world's lowest power Wi-Fi technology that will enable billions of IoT devices to connect securely to the internet. We are a global team with offices in Sydney & Picton (Australia), Irvine & Boston (USA), Bangalore (India) and Hangzhou (China).
How to apply:
To apply submit your CV and cover letter and tell us why you would be a stand-out applicant for the role of Principal Digital Design Verification Engineer at Morse Micro.