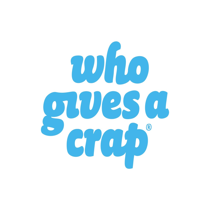 Brand Management, United States (Remote) or Australia (Remote)
Not all heroes wear capes — but plenty of them use toilet paper
Want to challenge yourself at a high-growth startup AND make a difference in the world? Come join the revolootion!
Funny name, serious business
We make eco-friendly products and donate 50% of our profits to provide clean water and help build toilets for the billions of people who lack proper access. So far, we've contributed over $10 million AUD (roughly $7.4 million USD) to fund sanitation projects around the globe. Basically, we're really good at doing good.
With hubs in Australia, the Philippines, China, the US, UK and Europe, our ambitious team of 170+ come together to make the biggest possible impact for people and the planet. Over the next couple of years, we're working to increase our annual donation tenfold and we won't rest until everyone in the world has access to clean water and sanitation services.
A bit about the role
Our brand has been built on an engaging story and mission that has resonated with our customers, and we've come a long way to launch our platform across three continents to grow our core DTC business. We also distribute our products to independent retailers and B2B as a way to drive consumer adoption. And while our customers love that we don't take ourselves too seriously, we do have much bigger ambitions - to be recognised globally among the top sustainable and purpose-driven business brands that inspire change.
That is why we are seeking a Head of Brand Management to lead us in elevating the role of brand in the company and drive revenue & profit growth through brand-centred thinking from both marketing and holistic commercial perspectives (and more sales means more impact!) Reporting to the Chief Brand Officer, this newly created role will win with growth in brand equity, brand relevance and consumer advocacy through 3 main functions:
Brand Management - overseeing commercialization strategies, inclusive of market opportunities, audience sizing and business constraints/possibilities when defining product portfolio, pricing, distribution and promotion.

Brand Marketing - driving the strategic vision and being accountable for executional excellence.

Brand Partnerships and New Distribution Channels - propelling impactful brand awareness through credible source distribution and direct or implied advocacy.
You will be the conduit between the brand team and just about every other function across the org to ensure brand-focused creativity finds its way across every aspect of the business, as we delight (bring joy), deliver (provide a great experience that meets and even over-delivers on their expectations) and ignite advocacy (from their love of the brand, to our shared values) with our consumers.
Our Brand Team spans across the US and Australia and we're open to amazing candidates from anywhere in these two hubs. We're not immune to the effects of challenging time zones but we look to solve this by committing to 4 hours per day of collaboration time which sees our US team aligning to PST afternoons and our Australian team diving into earlier mornings.
If you worked here this past month here are some things you might have been involved in:
You've discussed your findings with the CBO on how you will shape the optimal marketing org structure to drive brand-led growth.

You've led the brand team on an insight-driven brainstorming session to develop our brand architecture and strategy for our "family of brands".

You're briefing the creative team on our global brand campaign objectives and planning our first 360 campaign launch.

You're working with the marketing team on defining our brand building strategy with content, partnerships, social and influencers.

You've met with the NPD team to identify the white space to catalyze our new product innovation pipeline.
Let's talk about you
Strong commercial acumen and a strategic mindset
You're strong with numbers, but more importantly, you know what to do with them. You are deeply analytical and strategic - you're able to assess data and provide recommendations to develop commercial propositions - and are not afraid to do things differently with a clear rationale on why. You take a holistic strategic approach to evaluate the market - staying ahead of and applying upcoming relevant cultural, category and consumer trends to drive disruptive creativity with communications and experiences, as well as new products and packaging.
You're entrepreneurial and a creative problem solver
You love to bring your experiences and your entrepreneurial mindset to enable and inspire your team to win with creativity. You are excited by the opportunity to shape an approach, and can demonstrate how you have led with ownership to solve tricky problems with innovative solutions. You possess a growth mindset but you also know how to run a business, and are aware of how your decisions impact the company as a whole.
You have marketing bragging rights
You have delivered integrated marketing strategies & plans, across the full marketing mix with a focus on brand building with measurable results.
You're a natural leader
You foster a culture of enablement and empowerment and lead by example on effective delegation. You understand that winning takes a village and this means you're constantly helping to remove friction, minimise challenges and provide support for your team, so they are energised and excited to bring their best self every day.
Relationship building is your forte
This role is the first of its type, operating in a new matrix structure and interacting with a number of teams. It is absolutely critical you are able to operate within this complexity through building strong relationships, navigating difficult conversations, aligning on recommendations & managing stakeholders. You are a first-class communicator with the ability to translate often complex ideas into understandable information.
You embrace testing and learning (while delivering results)
You're constantly looking to learn and iterate, with a results-driven purpose. You know how to nurture curiosity but you also know how to get things done. You enable a culture of speed-to-market with bold, passionate ideas that marry cultural-relevance with our brand and deliver on our overarching marketing strategy.
You give a crap
Do you want your work to make the world a better place? Do you want to work with other people who feel the same way? What a coincidence — us too!
Why should you work with us?
First off, there's the feel good stuff. As a certified B Corp™, we work to make a difference every day while maintaining the highest standards of social and environmental impact. We also believe that helping to make the world a better place shouldn't have to mean getting paid peanuts — it's why we offer super competitive salaries, benefits like tailored learning and development opportunities, generous paid parental leave and free toilet paper (yes, you read that right).
But you don't have to take our word for it — our employees recently gave us our sixth consecutive Culture Amp engagement score of 90+ and we've been named one of BuiltInLA's "100 Best Places to Work" two years in a row.
Have you made it this far?
If you're still reading, we think there's a strong chance you might be our kind of person.
Here's the thing, though — research suggests that 60% of women and underrepresented folks might have already talked themselves out of applying. Even if you don't check every box above, we want to encourage you to introduce yourself. We believe a diversity of perspectives and experiences makes a team stronger — and the stronger our team, the closer we are to delivering toilets and clean water for all.
More jobs at Who Gives A Crap
---
DTC Commerce
USA (Remote) or Australia (Remote)
remote
marketing
Digital Product
United States or Australia (remote)
remote
engineering
product