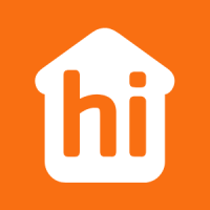 Lead Mobile Engineer (iOS / React Native / Sydney-based) at Hipages
Engineering, Relocation: Call Australia Home
Call Australia Home!
Australia… we're not called "the lucky country" without good reason. Australia is one of the most diverse, vibrant, safe and innovative countries in the world. When it comes to quality of life, few countries rival ours, based on our wonderful climate, robust economy, great job opportunities, amazing beaches, multi-cultural influences on food and the arts, outdoor lifestyle and a friendly and welcoming culture. We are a country that prides itself on giving everyone "a fair go" with so many success stories of people who have migrated here. Many people who visit once, come back multiple times or indeed decide to 'call Australia home'!. So, please check out our job opportunities, complete with relocation assistance to expedite your new adventure in the land of Oz, so we can welcome you too.
hipages is Australia's largest online trade marketplace, where our team gets to help shape the on-demand tradie economy. Over 3 million Australians have used hipages where a home improvement job is posted every 20 seconds. Through our "Call Australia Home Program," we're ready to welcome talented Lead Software Engineers around the world, assisting them step-by-step through their move to Australia.
How you will make an impact:
As the Mobile Platform Lead you will be responsible for driving the design, development, and delivery of our mobile applications. You will work cross functionally to lead an exciting initiative to re-platform our flagship apps into React Native. You will be influential in defining the future of the hipages mobile software architecture as we continue to evolve. But most importantly, you'll be joining a top-notch engineering team!
How you will add value
Design, development, and delivery of mobile applications across multiple platforms (iOS, Android, React Native, or others as appropriate);

Writing clean, scalable, testable code to support and enable the growth of the company;

Participate in discussions of system architecture;

Lead the Mobile Platform team, both technically and from a people manage perspective;

Help coach more junior team members;

Building features across your cross functional focus team;

Actively contribute towards the committed evolution of our technology stack, to industry best practice;

Actively contribute towards the continuous improvement of developer toolsets and productivity;

Actively participate in your focus team during ideation and implementation phases;

Monitor and validate the hypothesis that drives the changes made by your focus team;

Contribute to a culture of automated testing;

Manage the presence of all hipages native mobile applications in all relevant app stores.
About You
Requirements:

7+ years of relevant software engineering experience;

Solid understanding of SOLID principles;

Experience working in an agile team (Scrum or Kanban);

Experience writing automated tests;

Professional experience with React \ React Native;

Software Engineering using two or more of Objective C, Swift, Kotlin or Java;

Understanding of a combination of flavours of modern software development methodologies and processes; Agile, BDD, TDD, CI, CD;

Understanding of microservices architecture.
Bonus:

Played the role of technical lead of a successful delivery team;

Experience with XP techniques, such as pair programming or TDD;

Familiarity with Docker and Kubernetes;

Familiarity with continuous integration systems and concepts;

Experience with NoSQL data stores;

Experience with different programming languages is a plus, PHP, JavaScript, Node.
Take a look inside our home:
A close-knit diverse family of bright, respectful, collaborative members who love to solve problems and jump on new opportunities

High-touch personalised investment in your continuous career development

Agile cross-functional teams who value teamwork - from Hackathon to team off-sites, to Product roadshows, you get to experience it all

Competitive salary and benefits, plus equity via our Employee Share Program, we're all owners of hipages and other great perks such as 14 weeks paid parental leave

Daily bottomless continental breakfast, fresh fruit and snacks

Inspiring office and location-based in the heart of Sydney CBD, only a few steps from Town Hall Station

Remote work and flexible work (50/50) hybrid model

Social connection focus: Friday socials, company parties and teaming activities - the best in town!
Sounds like you're home? Apply Now!
Innovation & Collaboration are two important core values at hipages which both cannot be achieved successfully without a diverse and inclusive team. We don't expect you to be an expert in all areas, and we are more interested in learning about you as a person, a team member and a leader.
Research shows that while men apply for jobs when they meet an average of 60% of the criteria, women and other minority groups tend only to apply when they check every box. So if you don't tick every single box above, but you think you would be a great fit for the role we encourage you to apply, we would LOVE to hear from you!