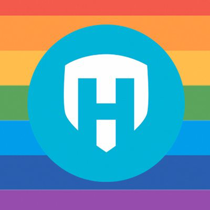 Information Technology and Services, Full-time, Remote, Australia
About us
Employment Hero is an Australian tech unicorn - valued at over $1.25 billion. Our world-class software is the easiest way for small and medium-sized businesses to manage HR, payroll, employee engagement, and benefits. We've grown 100% year-on-year since our inception in 2014, and now service over 200,000 businesses and 1 million+ active users globally. We have exciting growth plans for 2023 and beyond, powered by our mission of making employment easier and more valuable for everyone.
We take a Remote First approach with our team. Employment Hero can hire across the world, so long as candidates have eligible working rights and are in a suitable timezone to their colleagues. If you've got the skills for the role and the passion for our mission then we want to hear from you!
Employment Hero celebrates diverse perspectives and experiences, we invite people of all backgrounds and identities to apply for this position.
About the role
As part of our ambitious growth strategy, Employment Hero is looking for a driven and competent Sales Operations Analyst. This pivotal role will work closely with our sales team, driving operational efficiency, insightful sales analytics, and providing valuable tech stack support, contributing significantly to our rapid growth.
As a Sales Operations Analyst, you will be given the opportunity to solve complex problems and spearhead initiatives aligned with our commercial objectives. We are seeking someone who relishes taking ownership of challenges, innovating solutions, and demonstrating their capability to work independently.

You will report to the Head of Sales Operations, working alongside a dynamic and high performing team of Senior Sales Operations Analysts aligned to each sales segment, Sales Support specialists, and Sales Operations Delivery professionals.

Responsibilities
Act as a trusted commercial business partner to our sales team, offering comprehensive operational and analytical support.
Take complete ownership of optimising and maintaining our best-in-class sales tech stack, including the Outreach and Gong platforms.
Analyse and improve our go-to-market process, using best practice pipeline management techniques coupled with new & existing technologies to improve funnel management & close rates.
Analyse data and build commercial reporting, with a focus on driving automation and self-service (Salesforce).
Assist with the design, implementation, and utilisation of the sales tech stack, support tools and processes.
Requirements
Experience working in a high-growth, fast-paced environment
Prior experience with a comprehensive SaaS sales tech stack is crucial, encompassing CRM systems (Salesforce), prospecting and sales automation technologies, sales analytics tools, communication platforms, contract management systems, and lead generation tools
Prior Sales Operations or Revenue Operations experience within a B2B / B2B2C SaaS environment highly regarded
Experience working with both Direct Sales and Partnerships teams is advantageous
Creative and solutions-focused problem solver, keen business sense, and ability to identify areas of opportunity, develop solutions, and execute with a high degree of autonomy
An Inherent bias for action and flexibility to adapt to changes within the business and market.
Proven ability to apply First Principles thinking, coupled with excellent judgement, and decision-making ability.
Effective verbal & written communication skills with the ability to present commercial information clearly and concisely.
Benefits
Self, health, wealth and happiness programs
Remote first and flexible working arrangements
A generous budget to spend on setting up your home office (if you need a desk, chair, or screen? We've got you covered!)
We set you up for success with the latest and greatest hardware, tools and tech
Learning & development (including an external study policy, live monthly professional development classrooms, and premium online learning content!)
Social events to get to know your new colleagues
Employee Share Option Program: be an owner of Employment Hero!
Why join Employment Hero?
* Raised $181M achieving unicorn status February 2022
* LinkedIn Top 25 Startups 2021, ranked #2 in Australia
* The Australian Top 100 Innovators List 2021
* Raised $140M Series E round led by Insight Partners July 2021
* Raised $45M Series D round led by Seek 2021
* Deloitte Technology Fast 50 2020, ranked #42 in Australia
* LinkedIn Top 10 Startups 2020
* Raised $22M Series C Round led by Seek July 2019
* Raised $8 mill series B round led by Seek and OneVentures
* Deloitte Technology Fast 50 2019, ranked #20 in Australia
* GetApp Category Leader Q1 2019
* Deloitte Technology Fast 50 2018, ranked #12 in Australia
* HRD Gold Medalist - Human Capital Management Systems 2018
* HRD Gold Medalist - Rewards and Recognition Service Provider 2018
* HRD Rewards and Recognition Employer of Choice 2018
* LinkedIn Top 25 Startups 2018
* EY Entrepreneur of the Year National Finalist 2018
#LI-SA1
#anz
More jobs at Employment Hero
---