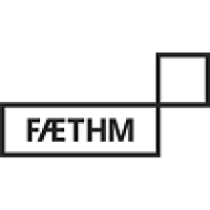 Research Consultant at Faethm
Full-Time Employment, Customer Insights, APAC - Sydney, New South Wales
Faethm is an equal opportunity employer, we know that the more diverse viewpoints in our team - the better our product solutions and culture will be! If you meet some, but not all the criteria mentioned here, we'd love to hear from you and learn more about the skills & experience you have that will enable you to thrive in this role.
Our Company: Faethm by Pearson, with its start-up mindset and multinational reach, is using its AI and ML analytics platform to prepare every worker, everywhere for the future of work. Our SaaS AI-driven capability is the world's data source for navigating external impacts on the workforce. Our clients can use our data, analytics and insights to evaluate the impact of macro trends on any economy, industry, organisation, or job to suggest viable transition pathways for impacted employees into 'future proof' career pathways.
The Role: Our Research Consultant is a key member of our squad, working directly with clients, modelling & product development teams. They ensure our products, as they exist today, can be used to solve the big challenges facing our clients, while also working closely with our squads to map out the direction for the product tomorrow.
We're looking for an enthusiastic, data-literate individual with a passion for learning and a desire to build new products while gaining some invaluable skills (and brilliant colleagues!) along the way.
About you
You value team collaboration and have strong interpersonal skills
You love critical problem solving
You have an excellent working knowledge of Excel (Macros, VLOOKUP's, Pivot Tables etc)
You have some experience in data visualisation tools like Tableau
You're able to independently research, gather data and formulate your own hypothesis

Responsibilities:
As a Research Consultant on our team, you'll be working closely with our senior leaders to:
Engage with our clients to help them understand our value proposition and onboard them into our product suite (this may include demonstrating our modelling capability, explaining our methodology, product training etc)
Provide input into the economic datasets that our teams will use, including applying our statistical modelling to economics and financial data
And you'll be directly responsible for:
Creating or working with our internal teams (data science, design, analytics, sales etc) to co-develop product collateral or product inputs that relate to our clients
Developing input for custom scenarios used in our economic modelling
Managing the delivery of our client's projects (via Tableau, excel or directly on our platform)
Translating client needs into clear deliverables, and using these to inform our continual product development

If you want to work for an inventive, purpose-driven company with an ambitious but realisable mission and vision that tackles a very real and globally important issue then come and join Faethm. You'll have direct input into the strategy, development, adoption, and success of our new product, while getting to work with an amazing team of professionals, in an autonomous, agile, yet supportive, and fun environment.