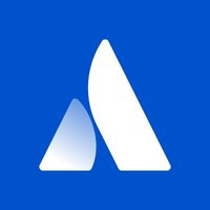 Senior Product Manager- Migrations Product at Atlassian
Product Management, Full Time, Sydney, Australia
Working at Atlassian

Atlassian can hire people in any country where we have a legal entity. Assuming you have eligible working rights and a sufficient time zone overlap with your team, you can choose to work remotely or return to an office as they reopen (unless it's necessary for your role to be performed in the office). Interviews and onboarding are conducted virtually, a part of being a distributed-first company.

With a sufficient timezone overlap with the team, we're able to hire eligible candidates for this role from any location in Australia and New Zealand. If this sparks your interest, apply today and chat with our friendly Recruitment team.

Your future team
The Migrations Product team is the foundations for the most important mission in Atlassian, building the capability to help our on-prem customers make the transition to cloud through a cutting edge self-service experience.
We are hiring a Senior Product Manager to help to drive our self-service mission and ensure our customers can go through their migration journey with a great experience that our customers expect from Atlassian.

What you'll do
Lead the creation of a self-service journey for our migration products
Influence partner teams and leaders by creating a compelling vision and executable strategy
Partner with our data teams informing the requirements of the self-service journey for migrations product
Report to our Group Product Manager in our Migrations Product team
Your background
Solid experience as a Senior Product Manager (B2B / Saas environment)
Background in building relationships and influencing at all levels
To create a compelling vision, long-term strategy, crisp storytelling and backed with qualitative and quantitative data
Balance customers needs with our needs and communicate the rationale behind decisions
A bias for moving fast, whilst not compromising quality
Experience transitioning between the high-level vision work and the ground-floor tactical work
Present to executive leadership teams and discuss technical problems with your engineers
An articulation for translating requirements to technical stakeholders and visa versa
Exposure to data related capabilities allowing for a tight partnership with our data team counterparts. You can debate with data scientists and analysts
More about our team
Modern teamwork happens across best-of-breed products. Our team is responsible for building rich, collaborative experiences for these multi-product users.
We think about users and teams beyond product boundaries. We focus on solving cross-product problems and exploring wide-reaching platform opportunities.

You will be responsible for helping launch Atlassian's new Team concept to all of the Atlassian products. Landing Teams in all our products is on the critical path for several of the company's large goals. This role will give you experience both working in platform and shipping major changes on Jira, Confluence, Trello, Atlas and the rest of the Atlassian products.
Our team is also supporting the research and development of entirely new products!


Our perks & benefits

To support you at work and play, our perks and benefits include ample time off, an annual education budget, paid volunteer days, and so much more.

About Atlassian

The world's best teams work better together with Atlassian. From medicine and space travel, to disaster response and pizza deliveries, Atlassian software products help teams all over the planet. At Atlassian, we're motivated by a common goal: to unleash the potential of every team.

We believe that the unique contributions of all Atlassians create our success. To ensure that our products and culture continue to incorporate everyone's perspectives and experience, we never discriminate based on race, religion, national origin, gender identity or expression, sexual orientation, age, or marital, veteran, or disability status. All your information will be kept confidential according to EEO guidelines.

To learn more about our culture and hiring process, explore our Candidate Resource Hub.