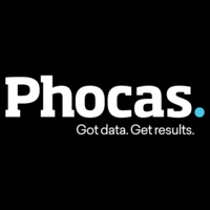 Software Development Manager at Phocas
Information Technology and Services, Information Technology, Full-time, Christchurch, Canterbury, New Zealand
At Phocas, we help our customers feel good about data by doing the hard work for them. We use the latest cloud technologies such as serverless compute, infrastructure as code, and in-memory data grids to produce high-performing scalable and reliable data pipelines. Our web applications are so data hungry that we push JavaScript to its limits. We pick the best tools for the job, be it .NET or Java, AWS or GCP, Redux or MobX, Apache Beam or Hazelcast Jet.
Our values? Fun, fulfilling, forever - we want our team to love what they do and to feel engaged, motivated, and supported. We have some of the happiest employees around! In 2019 Phocas won the Culture Transformation Award from Human Synergistics in recognition of our constructive and positive culture.
Our Christchurch Product & Development team is expected to grow to over 100 in the next six months and we need an experienced Software Development Manager to help us on the journey. You'll support, inspire, and lead two teams of talented engineers to tackle challenging technical problems, take a giant leap forward in terms of scale and performance, enable new applications, and streamline common functions.
Responsibilities
Lead, coach and mentor our Platform and Next Gen teams, creating empowered teams of missionaries rather than mindless mercenaries
Collaborate with Product, Architecture and Operations on technical and design decisions to facilitate successful, timely and repeatable software delivery
Develop a comprehensive understanding of our business, customers, and products
Create and nurture a collaborative environment where everyone has a voice
Facilitate and support innovation and experimentation
Recruitment, development and performance management
Requirements
You are tertiary qualified with solid development experience and understanding of modern technologies and development practices
You have experience leading high performing teams in an agile environment
You have excellent communication skills, both written and verbal
You have a sense of fun
You are open to experience, ideas, and differing perspectives
You're a passionate champion of diversity and inclusion
You are committed to technical excellence
Sadly due to current travel/border restrictions, we can only consider applicants currently in New Zealand with established working rights.
Benefits
Competitive package including stock options plan
Benefits include life, income protection insurance and subsidised health cover
Work with some of the best tech talent in Christchurch
Central location with free parking and easy motorway access
Friendly, fun, social team that comes together for chocolate biscuits, Friday drinks and other events
We pride ourselves on our positive, collaborative culture and encourage our team to come into the office - and we love being here! - but we also like to be flexible around hours and working from home.
We are a 2020 Circle Back Initiative Employer – we commit to respond to every applicant
To all recruitment agencies: Phocas does not accept agency resumes. Please do not forward resumes to our jobs alias, Phocas employees or any other company location. Phocas will not be responsible for any fees related to unsolicited resumes.
Phocas is an Equal Employment Opportunity Employer. All qualified applicants will receive consideration for employment without regard to race, colour, religion, sex, national origin, sexual orientation, gender identity, disability and protected veterans status or any other characteristic protected by law.