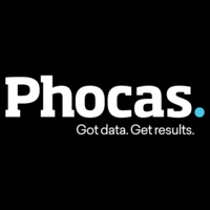 Technical Support Analyst (Customer Support Consultant) at Phocas
Computer Software, Customer Service, Full-time, Melbourne, Victoria, Australia
Deliver feel good CX to customers
When was the last time you had an incredible customer experience? The kind that makes you want to tell anyone who'll listen as you jump up and down with excitement and passion.
As a Customer Support Analyst, you'll be on the front lines of delivering great experiences. Helping to ensure our customers feel good about using our Business Planning and Analytics software. With a global retention rate of 97%, we aim to impress customers with an experience so good they become raving fans of Phocas and our team. And is there anything better than knowing your work has brought joy to a customer's life?
Does that sound like the kind of role you could see yourself enjoying? Are you looking for a company who will encourage you to learn and grow?
Our software is MS SQL Server based, we use our own ETL software tools and various techniques to extract, stage and transform data before loading into our Analytics and FP&A products. Our help desk software is Jira Service Management (Atlassian).
What you'll need to help customers become digitally fluent:
Commitment to resolving issues for customers; experience dealing with support cases or requests, in a similar position
Experience in T-SQL, ANSI SQL92 or similar
Previous experience supporting software and /or data issues
Strong customer focus, experienced in building strong working relationships and providing excellent customer experience
An understanding of Accounting and ERP is ideal
What you'll do to create a seamless experience:
Deliver exceptional customer service and support to resolve issues relating to Phocas products
Diagnose issues, implement corrective actions and training via Phone (Zoom), Email/Jira, and HubSpot
Document processes and procedures and update knowledge database
Advocate for the end user; ensure they receive top quality, timely service and support
Learn every day and have fun!

A bit about us in the hope we're the UX to your CX (it sounded better in our head)
We're a business planning and analytics company that designs software for people who aren't super techy. We've been hard at it for over 20 years moving from start-up to scale up. And helped thousands of companies turn complex business data into performance boosting results. Despite our global status of 300 world-class humans, we've held on to our start-up roots. The result is a workplace that's fast, exciting and designed for fun.
Whether you want to get creative with problem solving, lead a project, save the planet, or spend unusual amounts of time in a reverse yogic headstand, you'll have our full support. As long as you're doing what makes you happy, the rest will fall into place.
Did we mention our exceptional employee benefits?! Think... private healthcare cashback, share options, 30 day work anywhere policy, public holiday swap, work life balance & wellness benefits...Sounds good, right?!
If you are driven to make an impact, have high energy and a deeply care about providing first class customer service and have a passion & genuine interest for technology then go ahead, apply today!
Create your happy place.
We are a 2023 Circle Back Initiative Employer – we commit to respond to every applicant.
Phocas is an Equal Employment Opportunity Employer. All qualified applicants will receive consideration for employment without regard to race, colour, religion, sex, national origin, sexual orientation, gender identity, disability and protected veterans status or any other characteristic protected by law.

#LI-EA1 #LI-Hybrid
More jobs at Phocas
---
Information Technology and Services, Finance, Full-time
Melbourne, Victoria, Australia
melbourne
engineering
finance
full-time
Computer Software, Customer Service, Full-time
Melbourne, Victoria, Australia
melbourne
support
analytics
full-time