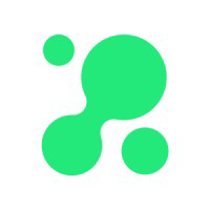 Senior Software Engineer (Backend) at Provectus Algae
Full-Time, Software, Action St Facility, Queensland
Our mission is to bring sustainable biology to the world. Provectus uses Precision Photosynthesis® to accelerate nature in a proprietary biomanufacturing platform to produce some of the world's most valuable specialty ingredients, enabling industries in new ways and driving the next wave of agriculture, consumer and therapeutics products.
Headquartered in the idyllic Noosa, Australia our team has built a viable, scalable and sustainable product development and biomanufacturing platform. We are now scaling operations, bringing products to global markets and expanding our product development pipeline to meet the demand from some of the world's largest corporations.
We're seeking an experienced Senior Software Engineer with a focus on backend development to join our highly skilled and motivated team. We use a highly automated and integrated system to control bioreactors, microscopes and other devices, to collect and analyse data, to support product development and to optimise production. The system consists of a combination of AWS Cloud services, services running in local Kubernetes clusters and software running on edge devices that interact with physical components.
Responsibilities:
Developing code for edge devices, local servers/clusters and services running in the Cloud

Automating building, testing, deployment, configuration and integration of system components

Implementing Cloud infrastructure as code (deployments, configuration, back-ups)

Developing tools for metrics, monitoring, and alerting

Contributing to design and decision making related to system architecture, technologies and tools

Collaborating with internal teams and vendors to improve systems

Focus can be adjusted according to your strengths and passions


Qualifications/Skills:
Experience with Typescript is essential. Typescript can be used for virtually all platforms we have in operation. Using one language for defining Cloud infrastructure and for developing containerised services, edge device software, Cloud services, user interfaces and more allows transfer of code and knowledge.

In addition to experience with Typescript we are expecting a combination of some of the following skills:

RESTful APIs, WebSockets, MQTT, CAN bus, I2C, Protobuf/gRPC

AWS CDK and SDK (Typescript)

Python, C++

GitHub CI/CD (Actions, etc), Ansible, Docker, Kubernetes

PostgreSQL, SQL, TimescaleDB

Architectural skills related to IoT, AWS, distributed systems, DB schemas, etc

Linux, Bash scripting

Machine learning, computer vision, Big Data experience (particularly in the biotech space) or similar that will make you stand out among other candidates.


Opportunities we can offer:
Situated in beautiful Noosa with a highly skilled and motivated team

Influence technology and architecture decisions

The opportunity to work in a company on the forefront of sustainable products for the future

A diverse and inclusive workplace

Robust internal culture with monthly team events
We are a progressive, creative and imaginative team that firmly believes in diversity and equal opportunity as we build a world-leading organisation. We want the right people on the bus who strive to learn, aim for excellence and take pride in their achievements.
More jobs at Provectus Algae
---