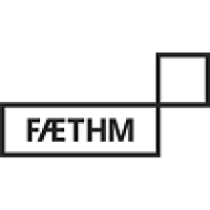 Digital Marketing Operations at Faethm
Full-Time Employment, Marketing, APAC - Sydney, New South Wales
Our purpose: Faethm's mission is to keep every worker, everywhere, employable. We are at an exciting point in our trajectory where we've recently joined forces with Pearson Education.
Our Company: Founded in 2017 in Sydney, Faethm is an augmented analytics platform that provides scenario-driven predictive analytics on the impact of external trends on the workforce. Our SaaS AI-driven capability is the world's data source for navigating external impacts like AI/ robotic technologies, the evolution of work, and COVID-19 on the workforce. Our capability helps clients evaluate the impact of these trends on any economy, industry, organisation, or job and suggests viable transition pathways for impacted employees into 'future proof' career pathways.
The Role: As the Digital Marketing Operations Lead, you'll own Faethm's marketing automation programs to help propel us into the next 3 years of growth by working closely with Field Marketing, Sales, Product, and Partner teams to build our customer journey programs. You'll be an experienced and passionate digital marketing operation professional with Hubspot expertise to play a key role in our marketing team to drive and uplift our digital capability, increase expertise across the team and deliver results through supporting our business growth objectives.
What you will do: Reporting to Faethm's Head of Marketing, you'll be responsible for:
Building and managing the marketing operations infrastructure and marketing technology stack.

Building data analytics, performance measurement, and revenue attribution capabilities, as well as reporting dashboards in Hubspot.

Planning and executing successful digital marketing campaigns in Hubspot.

Managing reporting and analytics through GA and Hubspot, and interpreting data from these campaigns in order to drive improvements.

SEO, including keyword research and optimisation to support the content strategy and develop our presence in SERPs.

Managing our CRM (Hubspot) from a marketing perspective and deliver nurturing activities with regional collaboration, including email and automation programmes.

Creating a compelling retargeting and nurturing programme to drive prospects through the funnel.

Paid search, display advertising, paid social and other paid activities to drive leads and opportunities for our sales team.

Measuring and reporting on performance and assessing against agreed goals (ROI and KPIs) at campaign level and at channel level.

Managing our website and landing pages through Hubspot.

Devising strategies and conversion rate optimisation improvements on and off-site to drive and convert online traffic to the company website.

Collaborating with internal teams to devise effective journeys across our site, creating landing pages and optimising user experience.

Utilising strong analytical ability to evaluate end-to-end customer experience across multiple channels and customer touchpoints.
To be successful in this role, you'll ideally have:
Hubspot expertises with ideally a certification.

2+ years' experience working in the marketing function at a B2B SaaS business

Preferably from start up/scale up environment or agency background

Strong verbal communication skills for articulating ideas

Excellent written communication skills.

Attention to detail and accuracy.

The capacity to prioritise and work across multiple projects.

The ability to work both autonomously and as part of a team.

The ability to work with a hybrid diverse team.

A desire to learn, develop and ultimately evolve into a more senior position in the future 

Web development skills desirable

Essential hands-on experience in operating tools such as Google Analytics (organic, SEO and PPC), Hubspot, design tools and social channels to analyse campaign performance and identify opportunities for customer acquisition
Join Faethm and you will: Work for an inventive, purpose-driven and civic-minded company with an ambitious but realisable mission and vision that tackles a very real and globally important issue. People are our secret sauce. What are you waiting for come and work with an amazing team of professionals, in an autonomous, agile, yet supportive and flexible environment?
Faethm is an equal opportunity employer. We find excellence in diversity and are committed to creating an inclusive environment for all employees.