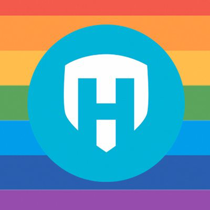 Information Technology and Services, Product Management, Full-time, Remote, Sydney, New South Wales, Australia
Employment Hero is one of Australia's fastest-growing tech companies. Our world-class software is the easiest way for small to medium-sized businesses to manage HR, payroll, employee engagement, and benefits. Having expanded globally in late 2020 we will continue to grow rapidly in 2021 and beyond.
We believe in distributed employment and take a 'Remote First' approach with our team. We don't mind if you live in Broome, Bendigo or Bondi, if you've got the skills for the role and the passion for our mission then we want to hear from you.
We're on the lookout for a standout Growth Product Manager to complement our existing team and fulfil our product strategy. This role will see you join a progressive company at the forefront of HR, Payroll, Recruitment, Onboarding, Benefits, Employee Engagement & Performance technologies with the opportunity to grow and develop with us. You will be an integral part of our Product team consisting of Designers, Engineers and Product experts to deliver our product strategy that is aligned to our company vision.

Employment Hero celebrates diverse perspectives and experiences, we invite people of all backgrounds and identities to apply for this position.
Responsibilities
Develop a deep understanding of the competition, buyer personas, channel and industry trends by conducting market research to influence product, development and go-to-market decisions
Drive revenue and service excellence as well as controlling costs while bringing new solutions to market
Gain a deep understanding of the customer experience to identify and fill product gaps, generate new ideas that grow market share, and obtain product feedback to optimise the customer journey
Live and breathe the statistics of the product and ultimately develop plans to grow the north star metric and usage of the product
Evaluate promotional plans to ensure that they are consistent with product line strategy and that the message is effectively conveyed
Drive product marketing initiatives by collaborating with our content and performance marketing teams, sales executives, and other product management team members
Work closely with local and remote teams through Agile methodologies, to solve identified business problems with a focus on delivering results
Ability to own the product vision and clearly articulate it, the objectives and influence others
Collaborate with team leaders to ensure launch readiness and knowledge transfer
Requirement
Essential:
Undergraduate degree (Business Systems, IT or Engineering disciplines preferred)
4+ years of product management and strategy experience in managing all aspects of a successful product throughout its lifecycle
3+ years of experience working in an agile framework
Experience in Product Marketing for B2B, SaaS businesses
Experience in experimentation and testing
Proven track record of successfully launching products
Innovative thinking with a passion for user-centric design
Demonstrate ability to drive cross-functional alignment and coordinate teams
Strong analytical skills, with a goal to be data-informed and metrics oriented
Self-driven and able to thrive in fast-paced, high-growth, and uncertain situations
Great understanding of what makes web and mobile applications engaging and delightful
Strong problem solving skills and willingness to roll up one's sleeves to get the job
Excellent stakeholder management and communication skills
Bonus:
Experience with HR software and/or domain
Knowledge of general HR legislation and reporting requirements
International product experience
Benefits
Self, health, wealth and happiness programs
Remote-first and flexible working arrangements
Our Sydney office is dog friendly and remains open for team meetings, collaboration days and those who need a day away from their home office (we are a COVID-safe workspace for those who choose to use it!)
A generous budget to spend on setting up your home office (if you need a desk, chair, screen? You name it!)
We set you up for success with the latest and greatest hardware, tools and tech
Continuing education / post-graduate assistance program
Virtual yoga classes
Weekly virtual happy-hour and social events to get to know your new colleagues
Quarterly & yearly team celebrations
Access to the EH Employee Benefits Program and Hero Rewards Shop, of course!
Why Join Employment Hero?
* LinkedIn Top 25 Startups 2021, ranked #2 in Australia
* The Australian Top 100 Innovators List 2021
* Raised $140M Series E round led by Insight Partners July 2021
* Raised $45M Series D round led by Seek 2021
* Deloitte Technology Fast 50 2020, ranked #42 in Australia
* LinkedIn Top 10 Startups 2020
* Raised $22M Series C Round led by Seek July 2019
* Raised $8 mill series B round led by Seek and OneVentures
* Deloitte Technology Fast 50 2019, ranked #20 in Australia
* GetApp Category Leader Q1 2019
* Deloitte Technology Fast 50 2018, ranked #12 in Australia
* HRD Gold Medalist - Human Capital Management Systems 2018
* HRD Gold Medalist - Rewards and Recognition Service Provider 2018
* HRD Rewards and Recognition Employer of Choice 2018
* LinkedIn Top 25 Startups 2018
* EY Entrepreneur of the Year National Finalist 2018
* Dynamic Business Top 10 Entrepreneurs, our CEO Ben Thompson ranked #2
* BRW Most Innovative Companies 2015
* Anthill Smart 100 List 2015
* Startup Daily Top 50 Emerging Leaders 2015
* HRD Employer of Choice Award 2015
* Aon Hewitt Best Employers 2013
More jobs at Employment Hero
---