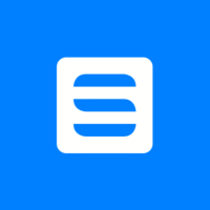 People Business Partner at Skedulo
Computer Software, Human Resources, Full-time, Brisbane, Queensland, Australia
About Skedulo
Here at Skedulo we work on leading Deskless Productivity Cloud solutions powered by AI and machine learning to empower organizations to manage, engage and analyze their deskless workforce, supporting the 80% of global workers who don't work in a traditional office setting. We're also proud to have partnered with government bodies and healthcare organizations worldwide to bring the fight to COVID. We are driving the roll out of vaccine programs at scale internationally and playing our part in helping the world reopen on schedule.
Like a lot of the world's most recognisable tech companies, we started small, working out of a garage but even then we had the ambition to be great. Fast forward to 2021 we are an Australian start up success story and one of the world's fastest-growing SaaS companies with offices in San Francisco, Brisbane, Sydney, London and Ho Chi Minh.
If you're drawn to solving interesting hard problems and want to help develop software that will make a difference in people's lives, Skedulo is for you. Visit our website to learn more about what Skedulo does and to learn more about our people and team.
RESPONSIBILITIES
Regional Client Group Partnership - Form effective relationships with regional client groups and consult with front-line management, providing guidance when appropriate. Act as liaison with regional People Ops. and Talent Acquisition peers in relation to team member matrix reporting structures, as applicable.
Analytics - Analyze AU/NZ trends and metrics in partnership with regional peers and People Ops. and Talent Acquisition Leadership to develop solutions, programs, and opportunities best suited for those territories.
Workforce Management - Provides guidance and input to regional management in areas, not limited to division restructuring, workplace planning and succession planning.
Employee Relations - Case-management for ER-related issues. Meet with involved parties for case discussion and document fact-finding. Summarize context of case and viable options for resolution, as applicable. Keep parties apprised of status and escalate to People Leadership team, as needed.
Employee Engagement - Work closely with regional management and team members to improve work relationships, build morale and increase productivity and retention. Partner with global peers to share local activities that can be replicated cross-regionally to expand global programs and initiatives and maintain a consistent, vibrant and effective workplace.
Compliance & Legal - Maintain knowledge and applications of regional legal requirements for risk aversion and ensuring regulatory compliance related to day-to-day management.
Annual Initiatives - Regional POC for annual programs, such as Performance and Compensation Review, Learning and Development and Diversity/Equity/Inclusion/Belonging (DEIB) initiatives.
Day-to-day or as-needed operational tasks, not limited to - Guiding management and team members through Skedulo's compensation philosophy/process/procedures/promotion/salary adjustment requests, department transfers, etc.; regional new hire on-boarding; management of employee off-boarding activities; conducting regional new hire orientation and benefits administration; data entry/metrics/data gathering/consolidation and report preparation; training facilitation; work with regional People Ops. vendors, as applicable; additional duties and project ownership, as assigned.
REQUIREMENTS
Requirements
Minimum Qualifications
Bachelor's Degree in related field, or equivalent university education and work-related People Ops./Generalist experience.
5+ years relevant, progressive experience in areas, not limited to: HR Generalist/HR Business Partner; Talent Acquisition; Employee Relations; People Operations; Compensation/Benefits Administration; Organizational Development.
Recent experience working in hyper-growth, start-up environments.
Possesses hybrid working experience with global talent (APAC specifically).
Functional experience with BambooHR, Employment Hero and KeyPay platforms, Google Workspace and Slack.
General knowledge of regional payroll practices and workflow.
Desired Skills/Qualifications
Additional experience/exposure to US or EMEA desired but not required.
General knowledge in other technology platform utilization, such as Workable, Lattice and Zendesk.
Attributes
Demonstrated GRIT - ability to keep working toward goal achievement (individual and team-focused); remaining agile; possessing & maintaining a mindset of forward momentum when it comes to overcoming challenges, as they arise.
Independent self-starter who can think 'outside the box'.
A team player who acts with a sense of urgency and adapts to a fast-paced and ever-changing environment
Demonstrated discretion and sound judgment while working with sensitive and confidential matters and materials.
Effective verbal and written communication. Uses 'common sense' and observations to custom-tailor communications to fit regional/office/cultural norms.
Passion for results; able to drive full-cycle projects (start to finish) and result in a timely manner.
Ability to solve moderate to complex problems; resourceful and takes initiative to seek internal and external resources when problem-solving.
Very strong EQ, with fine tuned instincts and problem-solving skills.
Analytical; heavy attention to detail.
Comfortable working in a remote working environment with limited face-to-face people interaction.
Comfortable using various technology platforms.
Benefits
Fun, creative and fast-paced working environment
Flex time - 2 days in the office & 3 days work from home
Competitive salary
8 Mental Health paid days off per year
3 Paid Volunteer Days per year
Paid Calm App Subscription
10 paid sick days per year
4 weeks paid leave per year
8 Days of public holidays per year
Stock Options/ Equity
Kitchen stocked with snacks & drinks
Paid Parental Leave for both carers
Learning & Development Stipend
Employee Referral Bonus
Our offices have creative, open workspaces with room to play, reflect, and relax
Our team is extremely competitive, and we will challenge your best table tennis skills
Skedulo is proud to be an Equal Opportunity Employer. We believe that a diverse makeup of our workforce is a reflection of the communities we care about and serve. We are committed to creating a diverse workplace and inclusive culture. All qualified candidates are considered for employment regardless of race, color, ancestry, age, religion, gender identity, gender expression, sexual orientation, national origin, veteran status, marital status, mental or physical disability, or any other characteristic protected by applicable law.
If you require assistance or accommodation due to a disability, please contact us at [email protected]