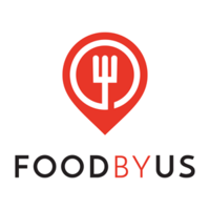 Senior Marketing Manager at FoodByUs
Computer Software, Marketing, Full-time, Surry Hills, New South Wales, Australia
FoodByUs is a one-stop shop that connects wholesale Buyers like restaurants and cafes with top food suppliers – everything from meat to veg to packaging can be purchased via our site.
Trusted by over 1500 venues and the market leader in marketplace hospitality procurement, we are backed by Macquarie Bank, FJ Labs and other blue-chip investors. We are the team who built Menulog and FoodByUs is fast on its way to being as successful. At FoodByUs, our mission is to be the #1 wholesale food ordering experience, every time.
Reporting directly to the CEO, your role is to lead (and execute) a range of activities amongst a small marketing team. You'll be responsible for the strategy, creation and execution of B2B marketing activity across a wide range of channels to drive awareness of our products and increase lead generation to support the Sales Team. The role is an exciting blend of on-site optimisation, digital marketing, partnerships, trade fairs and dynamic teamwork in a fast-paced and cutting edge startup.
We have a very strong team and this role works tightly with the leaders across the company. We operate in the hospitality industry: so aside from our own business updates there are never ending events, new venues, trends and news pieces. You'll need to keep on top of the needs of our business and our network, the various features and services our business offers, and help create ideas accordingly - not just marketing campaigns, but revenue generating ideas.
Although you need to be extremely independent for this role, you'll also be supported working with a highly collaborative team of over 30 people. One thing we can guarantee is that you will learn a lot working with us.
Your Responsibilities
Customer journey management: As a B2B business, this is critical for success. You will develop and deliver successful campaigns for our existing customer base including onboarding journeys and engagement campaigns, managing the process from strategy, creative development and delivery, to post-campaign reporting and optimisation. You will work in close collaboration with stakeholders across the business including data and insights, product, ops and sales teams
Funnel optimisation: Using Google Analytics and other digital marketing analysis tools, you will create actionable insights and optimisations from analysing on-site behaviour
SEO: you will optimise rankings on keywords through creation of content, linking, website structure and other SEO strategies
Hubspot management: we use Hubspot for workflows, EDM's, SMS's, landing pages, blogs, in-site notifications and of course reporting. You need to be familiar with all these functions (and more) as well as when to use them and why
Digital paid marketing: you should have intermediate level experience with Google Adwords, Paid Social marketing (Facebook Business Manager). Familiarity with LinkedIn Campaign Manager would also be helpful
Analysis: we use Tableau – experience with this is highly regarded. You'll need to understand what buyers are purchasing, when and the right point to inject a message
Reporting: working as a team of one it will be your responsibility to report to other areas of the business on our marketing activities and results
Partnerships and Public Relations: Working with our external partners which range from media to other hospitality technology partnerships and more
Requirements
Organised – you use Trello or similar: Under our guidance, you'll need to have a clear plan on how you will create and deliver content towards our customers.
Team player: We are a friendly and hard-working bunch – it's really important you're a naturally interpersonal and team-focused person.
Passion: You absolutely need to be passionate about food, our community and about start-ups in general – we live and breathe FoodByUs every day and to succeed here you'll need you to heart it as much as we do
Education: Bachelor's degree in marketing, commerce or a related field viewed favourably – although the right experience is most important and we're open minded
Software skills: you don't need to be an IT whiz but you need to be familiar with software generally. Think of programs like Canva, Photoshop, Hubspot, Zendesk, Hootsuite, Trello, Delighted and similar systems.
Benefits
This represents a HUGE opportunity to get involved early in a start-up with massive potential. Not only do we have an amazing idea, but the team and financing to pull it off
You'll love the challenges that come at you every day and you'll learn more than you ever thought you could
The team here are experienced, motivated, friendly and hard-working and you will love working with such passionate people
Surry Hills based, start now