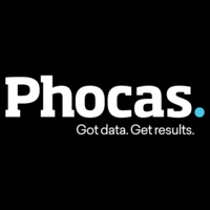 Technical Support Manager at Phocas
Information Technology and Services, Information Technology, Full-time, Melbourne, Victoria, Australia
Deliver feel good CX to customers around the world
It's one thing to have a great product. But it's not enough to deliver it, then walk away. As a Customer Support Manager, you know that the best way to help customers embrace a product is to work side-by-side with them to achieve their goals. To move from fear and kick-back to product fluency and efficiency.
With a global retention rate of 96%, we aim to blow our customers away with an experience so good, it makes the transition from traditional to digital as smooth as Barry White. As a tech company on a mission to make people feel good about data, you'll be part of the team that brings this mission to life. In your role as Support Manager, you'll guide and direct the delivery outcomes of customer support to ensure our customers have an awesome customer experience.
Our software is MS SQL server based, we use our own mapping DB creation software and various techniques to create extraction and staging layers, and our help desk software is Jira (Atlassian).

What you'll need to blow our customers away:
You are an excellent people manager and technically knowledgeable, particularly in SQL querying
Experience in developing, coaching, and training individuals and teams
Strong customer focus and influencing skills
Committment to excellence, innovation and continuous improvement
Negotiation skills and the ability to identify and manage risks
What you'll do to create a seamless experience:
Motivate, coach and guide the Customer Support team to ensure they deliver an awesome customer experience
Monitor performance and take charge of defining and delivering customer support objectives
Act as an escalation point for complex cases and suggest/implement improvements
Stay current with Phocas software, system information, new features/enhancements and product offerings.
Collaborate with other teams/departments to deliver a cohesive and positive environment with a shared vision
A bit about us in the hope we're the UX to your CX (it sounded better in our heads)
We're a business planning and analytics company on a mission to make people feel good about data. Since 2001, we've helped thousands of companies turn complex business data into performance boosting results. Despite our global status of 300 world-class humans, we've held on to our start-up roots. The result is a workplace that's fast, exciting and designed for fun.
We know that fun is different for everyone. So, if you want to get creative with problem solving, lead a project, save the planet, or leave early to sweat it out in a hot yoga studio, you'll have our full support. As long as you're doing what brings you joy, the rest falls into place. Think less stress, higher performance, more energy and all-round nicer human. Your friends and family will thank you.
Create your happy place.

We are a 2022 Circle Back Initiative Employer – we commit to respond to every applicant.
Phocas is an Equal Employment Opportunity Employer. All qualified applicants will receive consideration for employment without regard to race, colour, religion, sex, national origin, sexual orientation, gender identity, disability and protected veterans status or any other characteristic protected by law.
#LI-EA1 #LI-Hybrid

More jobs at Phocas
---
Information Technology and Services
Melbourne, Victoria, Australia
melbourne
Information Technology and Services, Customer Service, Full-time
Melbourne, Victoria, Australia
melbourne
support
full-time
Computer Software, Marketing, Full-time
Melbourne, Victoria, Australia
melbourne
marketing
full-time