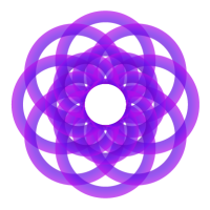 Senior Scientist, Quantum Sensing (Accelerometry) at Q-CTRL
Sensing, Full-Time / Permanent, Sydney, NSW
About us
We hold the key to making quantum useful! Q-CTRL is a company with a deep start-up spirit with offices in Sydney, Los Angeles and Berlin. Our goal is to revolutionize the quantum future of technology by delivering transformational, real-life outcomes for the world's most innovative and impactful industry. Simply put, we make quantum technology useful.  

We're led by our values; to be real, be trusted, be just, and be revered. They guide us in everything we do - how we work together and how we shape the future of the quantum field. We want the best talent in the world to join our team - from operations, product, design and marketing through to quantum research.  So whether you're a quantum expert or simply unsure where you fit into a business like ours, we want to hear from you!

About the role:
We are seeking a Senior/Staff Scientist with experience in quantum sensing.  Specific areas of interest include optical and atomic magnetometry, atomic gravimetry, and inertial navigation.  Preference will be given to candidates with experience in sensor operation, automation, and data fusion.  An understanding of dominant performance limits in fieldable systems is desirable. 

You will join a growing team focused on quantum sensing for defense and aerospace. Our projects will leverage the deep expertise of the Q-CTRL quantum control engineers and will involve collaboration with hardware development teams.

What you'll be doing:
Develop and analyse device designs, operational mechanisms, and control solutions for quantum sensors based on cutting edge hardware (including atomic interferometers and magnetometers).
Interact with hardware partners for the integration of control techniques for sensor operation and data fusion.
Analyze sensor performance in realistic environments and apply optimization and machine learning techniques for both performance enhancement.
Explain and document sophisticated control solutions in accessible language.
Consult with the Head of Quantum Sensing, stakeholders and the broader team on decisions for all new products and features.
Interact with customers as needed to deliver solutions which help them achieve their goals.
Collaborate with your colleagues in the Quantum Control Engineering and Software Engineering teams.
Ideally you'll have:
You have a PhD in Physics, Engineering or a closely related discipline.
You have experience with the design, analysis, and operation of atomic sensors.
You have experience in sensor operation, automation and data fusion.
You have an understanding of dominant performance limits in fieldable systems (desirable).
Why Q-CTRL?

Flexibility: We embrace workplace flexibility so you worry more about your global impact vs a rigid work schedule.
Attractive salary: You'll get to live the start-up life without start-up wages.
Equity: We want people to have a sense of ownership in what they do and offer the potential for equity share and annual bonuses.
Resources: We are well funded by the world's best technology investors, letting us chase our ambitions with minimal constraints.
Parental support: We offer paid parental leave to support you and your loved ones!
Diversity: We're an equal employment opportunity employer. We value diversity, inclusion and providing equal opportunities to all, actively supporting initiatives like the 'Global Women in Quantum' program among others. 
Unique culture: You'll be surrounded by some of the world's leading physicists, engineers, product, marketing and design people (to name a few!) with a strong desire to learn and transfer knowledge.
Meaningful values: You'll work with an incredibly supportive team who work consistently to deliver our core values to be real, be trusted, be just and to be revered. 
Personal development: We provide you with a personal development and wellness budget. 
Impactful work: Last but not least! You'll have the opportunity to work in the world's leading field of technology and truly make an impact that matters! 

Q-CTRL is an Equal Employment Opportunity employer that values the strength diversity brings to the workplace. We are committed to being inclusive in the way we hire. We strongly encourage you to apply even if you do not meet all of the requirements mentioned in the job posting. 

Please be advised that our communications will only come from the @q-ctrl.com domain. All our active job postings are available on our company website.

To recruitment agencies, we do not accept unsolicited branded profiles and are not responsible for any fees related to unsolicited resumes.