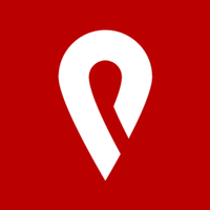 Sales Manager, Australia (Based in Sydney/Melbourne) at Pin Payments
Sales, Permanent Full-time, Melbourne
We're Checkout.com

Checkout.com is one of the most exciting and valuable fintechs in the world. We're the strategic payments partner for some of the best known fast-moving brands globally such as Patreon, Binance, SHEIN, Grab, Henkel, Wise, Sony Electronics and many others. Purpose-built with performance and scalability in mind, our flexible cloud-based payments platform helps global enterprises launch new products and create experiences customers love. And it's not just what we build that makes us different. It's how.

We empower passionate problem-solvers to collaborate, innovate and do their best work. That's why we're number 9 on the Forbes Cloud 100 list and on Glassdoor's list of Top 10 fintechs to work for. And we're just getting started. We're building diverse and inclusive teams around the world — because that's how we create even better experiences for our merchants and our partners. And we need your help. So, join us to build tomorrow, today.

Sales Manager, Australia at Checkout.com

Checkout.com is actively looking for an enthusiastic and passionate Sales Manager to join our fast-growing team in Melbourne.

If you're a driven and focused salesperson with a proven track record of selling innovative e-commerce solutions in a high-growth and competitive environment, this is the role for you. In return, on top of a tremendous working environment, we offer you an unrivalled uncapped recurring commissions plan!

Reporting directly to the SVP Commercial APAC, the Sales Manager will be responsible for driving business growth in the Payments industry for our revolutionary online payment solution, handling multiple sales cycles, always ensuring a high conversion rate, and outperforming the sales targets across Australia.

You'll handle multiple short sales cycles, always ensuring a bold conversion rate and outperforming your sales targets.

Along the way, you'll collaborate closely with in-house talents across Technology and Business to position our capabilities, products, services, and solutions optimally with prospects. The ideal candidate will need to be an independent, high-achieving individual, able to stand out in an entrepreneurial environment and outperform sales targets through personal drive. 

About You:
4 years plus sales experience in the e-commerce, FinTech, or Payments industry with solid knowledge of the Payments industries
Previous work experience in Australia or APAC region is preferable
Proven network of potential prospects or partners in the region would be preferable
Excellent knowledge of Salesforce is a plus
Tech-savvy, with a passion for Technology
Excellent problem-solving skills, and ability to think creatively
Good understanding of the market insights and awareness of financial factors
Exceptional communication and negotiation skills and techniques
Highly organised and able to prioritise shifting workloads and responsibilities effectively
Fluent in English
About the Role:
Identify the most promising merchants and prospects in Australia that will help Checkout.com grow a healthy pipeline across the Payments industry.
Sell our new cross-border payment solutions and services to eCommerce merchants through cold calling, networking, fairs, etc.
Help new merchants evaluate Checkout.com and handle detailed questions about our product capabilities
Prepare thorough presentations and proposals for prospective merchants
Orchestrate the entire Sales process and act as the main point of contact for merchants and internal team members
Maintain an organised portfolio and nurture key accounts
Partner with other Sales Managers to share standard methodologies, key business insights and industry trends
Providing feedback on local trends including competitor insights, customer needs, sales, product and marketing information
What we stand for

At Checkout.com, everything starts with our values, including the experience we offer our people.

#Aspire
We supercharge your professional growth with career development programs and leadership training. You can learn your way, with tailored pathways and online platforms. And be inspired at relevant conferences.

#Excel
We don't stop at 'good' here. We strive for excellence amongst our teams every day and recognize colleagues who take it to the next level through our quarterly peer-nominated Hero awards.

#Unite
We're proud of our global connections and inclusive environment. So we champion this through our colleague-led community groups and celebrate many cultural events together.

Want to see us in action?

Take a peek inside here.

More about Checkout.com
We empower businesses to adapt, innovate and thrive with the connected payments they deserve. Our technology makes payments seamless. We provide the fastest, most reliable payments in more than 150 currencies, with in-country acquiring, world-class fraud filters and reporting, through one API. And we can accept all major international credit and debit cards, as well as popular alternative and local payment methods. Checkout.com launched in 2012, and we now have a team of 1000 people across 17 international offices. To date, we've raised a total of $830 million, with our recent Series C valuing us at $15 billion.

We believe in equal opportunities
Checkout.com is an equal opportunities employer. We welcome applications from all members of society irrespective of age, sex, disability, sexual orientation, race, religion, or belief. We make recruiting decisions based on your experience, skills and personality. We believe that employing a diverse workforce is the right thing to do and is central to our success.
More jobs at Pin Payments
---