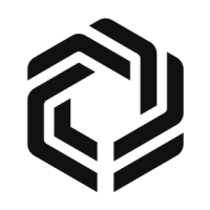 Senior Community Manager (Guild of Guardians) at Immutable
Guild of Guardians, Full-time, Australia (Remote)
A bit about us:

Immutable is a global technology company, powering the world of NFTs on Ethereum. We are on a mission to be the number one ecosystem for NFTs which empowers and rewards users.  Founded in 2018, Immutable is one of Australia's fastest-growing startups to hit unicorn status, having raised more than AUD $300M+ and valued at AUD $3.5 billion.

Currently, the Immutable Group consists of Immutable X and the Game Studio. Immutable X is the first and leading Layer 2 scaling solution for NFTs on Ethereum, with zero gas fees & is 100% carbon neutral. The Immutable Studio creates games on blockchain technologies to allow for true, digital ownership; including the world's first NFT trading-card game, Gods Unchained, and Guild of Guardians.

It is our ambition to make digital worlds real; we have incredible global growth plans as we strive to become the number one ecosystem for NFTs. 

Come and join us as we pioneer in this space!

A bit about the role:

Due to exciting growth, we are now seeking a Senior Community Manager to oversee, manage and boost the engagement of the community for GoG. As Senior Community Manager you will be one of the key stakeholders interfacing with a community of over 200K people on one of the most anticipated Web3 blockchain games!

This is an incredible opportunity to become a leader in the community and in Web3 gaming.

You will have the opportunity to:
Oversee and manage the community for GoG while implementing efficient process and tools to elevate the engagement with the community
A key stakeholder in creating and developing the engagement strategy to empower the community through communication, content, programs, content creators, and messaging.
Liaising with production leadership to provide impactful and insightful feedback while implementing data-back decisions
Be a leader in the community and internally to always implement player-first decisions
Build a best in-class community team to best service the GoG community of over 200K
We would love you to have:
Experience in managing multiple large game communities at a large publisher or developer
Deep understanding of/or experience working in Web3
Exceptional skills in strategy, planning, and content creation
Experience reporting and presenting to leadership
Detailed knowledge of how to use analytics tools, run case studies, and competitive benchmarking
A bit about the team:

Guild of Guardians (GOG) is a multiplayer, fantasy, action, mobile RPG where you would build dream teams of Guardians to conquer and complete dungeons to earn epic rewards. You can buy, sell, and trade "Guardians" to create the strongest team possible to take down dungeons and compete with your guild to play and earn! Utilising blockchain technology via NFTs on our Immutable X platform via Etheruem we allow you to have full digital ownership of your in-game assets.

We are proud of the benefits that we offer for all of our employees globally.  Here is a snapshot: 

Attracting the best global talent:
💸We commit to paying globally competitive salaries and contributions & we share our products' success through Employee Stock Options. We also support our US Employees with Medical and 401K Insurance
💻 While we have a REMOTE first approach, we have an epic head office in the heart of Sydney and offer remote office hubs around the globe via a WeWork all-access pass
📲We offer AUD $750 WFH allowance to set up your home office and AUD $900 per annum to put toward your internet and phone usage.

Levelling up your growth
🌱 We offer up to AUD $2,000 per annum for any classes, courses or events to support your growth and development
📚 Enjoy access to free online courses via Go1 and Udemy.

Helping you thrive
💆🏽‍♀️ Enjoy $1200 per year to put toward your health and wellbeing
🤗 Get 24/7 access to unlimited counselling for you and your family when you need it through our EAP Service
🎁Get premium access to Aura, Calm, online fitness classes and discounts at major retailers through Perkbox

Leave when you need it the most: 
👨‍👧‍👦New parents receive 12 weeks of paid leave in our gender-neutral offer. The birthing parent also gets an additional six weeks of leave for rest and recovery leading up to and after birth. We also offer Miscarriage Leave and extra leave for IVF treatments
🎂 Enjoy 2 additional paid annual leave days at the end of the year and a paid day off for your birthday

Additional Information: 

Immutable is committed to building and fostering an inclusive, diverse workplace. We believe in incorporating everyone's perspectives and experiences as this has been a significant driver of our success so far. For this reason, we strongly encourage candidates of all backgrounds to get in touch. Even if you don't meet all the job listing requirements, do yourself (and us) a favour by still applying! You'll likely bring something to the workplace that we haven't thought of yet, and we would love to hear from you. We are a 2022 Circle Back Initiative Employer – we commit to responding to every applicant.

#LI-Remote