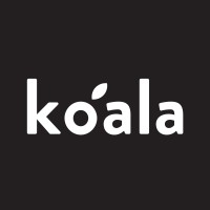 Sales Assistant at Koala
Consumer Goods, Customer Service, Full-time, Sydney, New South Wales, Australia
Koala's mission is to become the smartest way to buy high-quality furniture online. Combining customer-centric products, a world-class technology, and fulfillment platform, and incredible customer service, we are changing the way people buy and enjoy furniture.
Our number one priority (after making amazing products) is the customer experience. We are a brand that deeply cares about our customers and we strive to do anything to make them happy and completely satisfied.
Why we have this role @ Koala
Koala's mission is to do the right thing for our customers and for the planet. This role allows us to encapsulate a strong positive direction with both. As Koala grows so has the volume of our returned product and we now need to find a more effective and efficient solution for returned products that allow even more people to enjoy great quality home furnishings.
Koala will open its first Koala Recovery Centre which will include an outlet store component where we find new homes for end of the line and returned products.
The role will be a valuable contributor in helping Koala shape the Recovery Centre direction by streamlining return product processes, recovering products back to life and then identifying next stage of life opportunities from charitable donations, an outlet retail store, online sales, and business' customers.
This exciting role will need to have a strong customer-centric mindset as strive for the ultimate customer experience within the Koala Recovery Centre Outlet Store.
Requirements
What key responsibilities does this role have @ Koala?
Driving a great customer experience in the Outlet Retail Store.
Supporting all the outbound components of the Recovery Centre. This includes the Outlet store, charity donations overall, online orders and business orders for returned products.
Supporting additional areas with the product recovery process. Being hands-on with all processes within the recovery Centre
Maximizing the retail layout of the outlet store with clear merchandising and communication.
Support the Retail Team Leader with securing high standards of range layout and how to shop tools.
Help to set up and maintain the outlet store to a high level of retail standards at all times.
Be comfortable with pallet jack use, loading and unloading pallets using the correct safety guidelines and manual handling.
Being passionate with the sustainability direction for the Recovery Centre ensuring we do whatever is possible to limit any negative effect on the planet. Work towards making sustainability a natural part of our everyday work within the Recovery Centre.
Maintain high standards of health and safety, hygiene, housekeeping, and security within the Warehouse and Office spaces, including conducting inspections of the warehouse and workshop areas and ensuring warehouse rules are adhered to.
Take pride in building relationships with stakeholders such as employees, clients, contractors, suppliers, and transport companies.
Be able to operate at different levels of the business from moving pallets and recovering products. There will never be a dull moment.
Ability to work Saturday and Sunday each week in the Outlet store.
Ideal background…
2+ years of retail store experience. Preferably with the home furnishing sector.
A good level of business or commercial acumen allows the individual to identify and then prioritise large opportunities.
Excellent written & verbal communication skills and attention to detail
A team player that can also work independently, is self-motivated, task-oriented, and organized
Passionate about supporting and servicing others to create a safe and organized workplace
Proven ability to implement process improvement initiatives through innovative suggestions
Demonstrated ability to work with minimal supervision and collaboratively within and across teams
Ability to use the basic data entry functions of computers. Processing customer orders and sales. Updating inventory systems.
Benefits
Treehouse Perks and Privileges…
Koala is only great when its employees are happy — and we're one happy crew!
Take a break - time off and paid parental leave to help keep your work life balance, balanced.
On premise kitchen and monthly BBQs - With an emphasis on healthy, local and organic produce.
Surprise & delight - The two-word combo at the core of everything we do. All Koalas can expect to enjoy free Koala products with 'mates rates' for your friends and fam.
Support & wellbeing - Our employee experience respects and embraces all families, formed, found and evolving. You'll have access to our Employee Assistance Program, which includes unlimited sessions for financial, work, relationship, family or wellbeing support.
Accelerate your career - We've partnered with RMIT where all of our Koala's receive a discount, unlimited access to LinkedIn Learning and Koala facilitated resources.
Community & connection - We believe that simply doing 'no harm' isn't good enough So, how are we doing our part? BCorp Certified, WWF Partnership, Volunteer Days, a member of SoftLanding and so much more.
Koalities we look for…
At Koala, we do things a little differently and we don't shy away from the fact that we expect a lot from our employees! We want you to challenge expectations, always look to make a difference and give us something different from the norm. We want people that bring great energy, that have a long-game focus and are always curious to find new angles and approaches to the way we work. We're a team full of entrepreneurial spirit and have a relentless focus on 'what's next' but while always reviewing 'what's been done' and learning, growing and adapting. We're bloody confident, but NEVER arrogant and we adapt to change like Steve Smith under a short ball. Honesty and selflessness drive everything we do, as well as a total focus on exceeding our customers' expectations. So if you feel like this could be you... well what the bloody hell are you waiting for? Drop us a line, and let's see what you've got! ;) All in all, the Koala Kommunity is a great place to hang out and belong to!


There's no such thing as a 'perfect' candidate, Koala is a place where everyone has opportunity. So however you identify and whatever background you bring with you, please apply if this is a role that would make you excited to come into work every day.
We're an equal opportunity employer, and recognize that a diverse workforce is crucial to our success as a business.