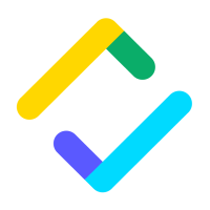 Marketing Communications Executive at Safety Culture
Customer Lifecycle, Full-time Permanent, Sydney
An incredible opportunity has arisen for a Marketing Communications Executive to join our growing Lifecycle Marketing Team in one of the world's most exciting technology unicorns and fastest growing global SaaS companies.

Working closely with the broader marketing, product, and go-to-market teams, you'll help us to reach our company goal of 100 million people using our products every day. You'll coordinate and execute a variety of communications programs designed to increase customer engagement, conversion, and retention. 

You'll have a broad skillset, but first and foremost you'll be an outstanding communicator who's passionate about helping customers understand the value of SafetyCulture's products and services.

What will I be doing?
Produce outstanding content at every point of a customer's journey, from trial to expansionCreate marketing content which communicates the value of product features in a simple, digestible way
Become a customer champion to enable more compelling content, including customer use cases, industry, role, geography and more
Build, coordinate and schedule lifecycle communications and campaigns across channels such as email, in-app, and push notifications, using best-in-class marketing technology tools
Analyse the performance and impact of programs, identifying new opportunities and developing key insights to improve future campaigns
Support the broader Lifecycle team on a range of key business initiatives, including user engagement and marketing nurture programs
What do I need?
Prior marketing communications experience with a track record of ensuring customers receive the right messages at the right time
You're an outstanding writer; you can generate content to drive positive outcomes from email and in-app campaigns
You've got some HTML experience or a very real desire to learn
You're versatile and flexible, able to adapt your marketing tactics to different geographies, industries, personas and use cases
You're comfortable learning and working with new tech.
You'll quickly get up to speed with our marketing communications platforms - Braze and Marketo
You don't shy away from data. You get the importance of data-driven decisions and you're not afraid to analyse the impact of your content, or build complex customer
Your're a team player.
You're highly organized and adept at collaborating with multiple stakeholders across the wider business including Maketing, Product and Go To MarketYou thrive in a fast-paced environment.
You can think at scale while able to zero into the details.
You can balance multiple projects and not lose focus.
You're a star performer; going above and beyond to deliver something amazing is natural to you.
Why SafetyCulture
It's an exciting time to be at SafetyCulture - we're aiming for tens of millions of users by 2025!
Voted Australia's 4th Best Place to work!Here are a few more reasons to be excited about working with us;
Join Australia's newest double-unicorn with a recent valuation of over AUD $2 Billion
In-house Chef team serving up daily breakfast, lunch and daily snacks catering to all dietary requirementsT
he annual Shippit offsite as well as quarterly celebrations and team events
Wellbeing initiatives such as subsidised fitness programs, EAP services and a generous Paid Parental Leave policy
Access to professional and personal training and development opportunities including lunch & learns
Equity with high growth potential, and a competitive salary



The Company

SafetyCulture is a customer and product-driven company with an ambitious mission: empower front line workers to drive operational excellence and take ownership of their safety and wellbeing. The company started in Townsville, our HQ is in Sydney, and we have offices in Kansas City, Manchester and Manila.

This is an exciting time in SafetyCulture's history. We now roughly 400 mission-obsessed people driving outcomes for our customers. We have a strong senior leadership team with experience taking start-ups through the critical scale-up phase. We've raised more than $150 million in funding, which will be used to evolve the product into an alerts platform for distributed teams, and expansion into insurance, sensors and IoT, and telematics for fleets. The goal is to have 100 million people using our products every day.

At SafetyCulture, we're committed to building inclusive teams and cultivating a sense of belonging so our people can bring their whole authentic selves to work each day. We seek to make reasonable adjustments throughout our recruitment process to create an even playing field for all candidates. Thanks to the tireless efforts of the entire SafetyCulture team we've built an incredible culture which has seen us recognised as a Best Place to Work in Australia, the US and the UK. 

You can find out more about life at SafetyCulture via Youtube, Twitter, Instagram and LinkedIn.
More jobs at Safety Culture
---