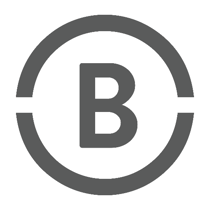 Interior Styling, Retail Sales Consultant - Casual at Brosa
Retail, Sales, Other, Sydney, New South Wales, Australia
Hello, we're Brosa…
And it's our mission to make it simple for people to create a home they'll love. Founded in Melbourne in 2014, we're famous for our uncomplicated and straightforward shopping experience. We're one of Australia's fastest-growing consumer brands and are proud to be making waves in the $14B home and living industry. Brosa is backed by Australia's most prominent and successful Venture Capital funds, including AirTree Ventures and Bailador.
Based in our Rosebery location, our Studio+ showroom is open to the public for walk-ins and complimentary 1-on-1 style consultations. Our customers may be looking for one piece of furniture or furnishing their whole home. Our job is to make this a seamless and enjoyable shopping experience.
What makes the Brosa team awesome…
Mission-Driven - Our team is made up of curious problem solvers who are all working together towards our mission - we're in this together.
Innovative Founders - The founding members of Brosa have instilled an entrepreneurial spirit into every corner of the business. We're encouraged to test and pursue our bold ideas.
Growth Mindset - We're all dedicated to learning as much as possible to reach our potential and position Brosa as a home and living industry leader.
Diversity - We pride ourselves on our diversity and believe this is key to our success because it enables us to develop new ways of working that drive innovation.
Customer Champions - At the core of everything we do, we are driven by a desire to deliver a fantastic experience that delights our customers.


As a Studio Stylist at Brosa, you'll get to:
Guide customers on their journey through our Studio+ space
Help customers create a beautiful home effortlessly by building a vision for customers through product selection and pairing, spatial planning, and colour selection via mood boards
Drive sales to hit Studio+ daily, weekly, and monthly team targets
Providing expert advice to customers on the full range of Brosa products and services especially the in house and online design services
Be an ambassador for the brand – you will be the face of Brosa offline, bringing the brand to life for our customers
Provide your expert product knowledge in an engaging manner and answering specific client queries to offer solutions to the customer's furnishing needs
Provide support to the Studio+ Manager
Participate in the day-to-day maintenance of the Studio+
Provide "virtual consultations" to customers who cannot visit our studio
What you bring to the table

We don't expect you to tick all the boxes, because we know the right person for the job will be able to learn what they need to succeed in their role. That's why our recruitment team focuses on value-alignment when hiring. So don't be afraid to apply if you don't have a university degree, have recently switched careers, or even have career gaps - you're welcome to apply regardless.
A passion for retail, interiors, and design
Experience in the furniture and homewares industry
A proven track record for exceeding sales targets and customer feedback scores
Excellent written and verbal communication skills with a warm phone manner
The ability to build relationships with customers and prioritise their needs in a fast-paced, high-pressure environment
Creative problem skills
The ability to learn new programs and systems quickly
Availability to work both Saturday and Sunday
Qualifications in Interiors or another design-related field (or you are currently studying a relevant discipline)
More Than a Job

Build Connections - We host regular celebrations and social events so you can connect with your team members.
Great Perks - You'll enjoy a generous discount on Brosa products.
Support - We believe supporting your mental health is fundamental, that is why we offer a weekly mindfulness practice and an Employee Assistance Program.
What is the interview process like at Brosa?

We've tailored our hiring process for each role's requirements because no two roles are alike, but you can always expect that we:
Provide prompt communication and helpful feedback
Spend time understanding what you need because we want to be a good fit for you too
Have recruiters and hiring managers that respect your time
Strive for a transparent and honest exchange
Diversity is key at Brosa

We believe that diversity is critical to our success and one of our greatest strengths. We will not discriminate based on race, religion, national origin, gender identity or expression, sexual orientation, age, or marital, veteran, or disability status.