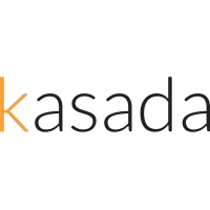 Senior JavaScript SDK Engineer (Remote - Australia) at Kasada
Engineering, Full Time, Remote - Australia
We're continually working towards making Kasada the best place to work, for everyone. We are deeply passionate about not only embracing diversity of thoughts, perspectives and expression, but in building deep relationships, seeking to understand each other, to empower each other to bring our best selves together to collaborate and innovate each day. We value different experiences, we trust each other and we ultimately focus on delivering a positive impact both on each other and the world around us. Even if you are not sure that you quite meet all of the qualifications, please reach out - we'd love to hear from you.

Kasada can hire people in any country where we have a legal entity, assuming candidates have eligible working rights and a sufficient timezone overlap with their team. As our offices re-open, Kasadians can choose to work remotely, return to an office or work hybrid, unless it's necessary for the role to be performed in the office. Interviews and onboarding are conducted virtually.

At Kasada, our mission is to bring internet control and safety back to the hands of humans. Deployed at the edges of the internet, we continuously collect and analyse large amounts of data in real time, stopping fraud and malicious attacks such as account takeovers and denial of service. Our vision is to eliminate CAPTCHA and make application security far less reactive than it is today.

As we grow we are planning to rewrite our JS SDK, this is the first line of defence to get information about attackers, it runs on tens of millions of computers and devices.

In this role you will have the rare opportunity to redesign and rewrite our JS SDK which is a large part of our protection mechanism. You will also work closely with our JS obfuscation and detection team. You will be working and researching cutting edge security techniques to achieve our goals.

This role can be remote anywhere in Australia, although we do have offices in Sydney and Melbourne if you'd like to work from an office.

What you'll be doing
Working with a top quality team of engaged and collaborative engineers
Collaborate closely with other product and engineering teams including JS obfuscation team and detection team
Redesigning and rewriting our JS SDK
Researching cutting edge security techniques
Optimising browser and data performance
Embrace our empathetic, feedback driven culture
What you'll be working with
TypeScript / JavaScript
NodeJS
GitHub
BrowserStack / LambdaTest
Ideal experience
At least 3 years experience working on front end code (Node experience is a plus)
Understanding how JavaScript works inside browsers
Understanding how to transmit data to a server
Familiar with data de-duplication and compression algorithms
Familiar with design patterns
Exposure to AWS Services, CI/CD tools and infrastructure as code
Our team
We are ONE Team, and we work as a united force to continually deliver a positive impact to the world and each other, as we grow. We pride ourselves in our curiosity, digging deep while creating a fun, innovative and balanced environment. We are fast moving and fast growing, focusing on the right problems to get the greatest outcomes for our customers and our team. We encourage each other to share experiences and opinions, AND to act on them. We empower you to do great things!

More about Kasada
Our mission is to restore trust in the Internet, giving the world's most innovative organisations the freedom to focus on what they do best. Kasada empowers enterprises to both protect their businesses, and make smart decisions based on real data, real transactions and real growth -- ; pioneering a simpler approach that ensures immediate and long-lasting protection... WE stop the bot attacks others can't with a global based service that operates at unmatched scale!

Founded in Australia, Kasada has expanded in Sydney, Melbourne, New York, San Francisco and London; and we are looking for people who are passionate about creating a secure and safe internet for businesses and people, everywhere AND having a damned good time while we do it!

More about our benefits
Regardless of location, or whether you work in the office, from home, or a combination of the two, Kasada is a highly collaborative team, and we are always looking for more ways to have fun! We support you with some great perks, such as: ample time off to relax and recharge, flexible working options, health & wellbeing benefits, flexible learning opportunities, Hackathon days, killer swag, and we continue expanding our benefits portfolio!