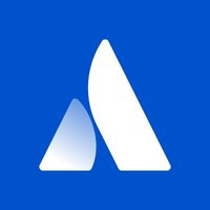 Senior Program Manager - Open DevOps Solution at Atlassian
Program Management, Full Time, Sydney, Australia
Working at Atlassian

Atlassian can hire people in any country where we have a legal entity. Assuming you have eligible working rights and a sufficient time zone overlap with your team, you can choose to work remotely or return to an office as they reopen (unless it's necessary for your role to be performed in the office). Interviews and onboarding are conducted virtually, a part of being a distributed-first company.

With a sufficient timezone overlap with the team, we're able to hire eligible candidates for this role from any location in Australia and New Zealand. If this sparks your interest, apply today and chat with our friendly Recruitment team further.

As an experienced Senior Program Manager on the DevOps team, you are someone who thrives in making order out of chaos. You can take new strategic plans and work towards executing on them. You will drive completion of cross-organization, top company priority projects, and communicate effectively with R&D teams internal your group, the larger DevOps group and external teams throughout the rest of the company.

To be successful in this role you will be able to dive deep into the technical details across every aspect of the relevant DevOps Open DevOps programs in order to anticipate blockers before they happen. You will need to deeply understand DevOps Open DevOps priorities and relate them to company level business goals, as well as desired customer impact. You are a center of team spirit, and you craft and implement pathways to up-level the team. Your team's success is instrumental for Atlassian to hit its business goals and OKRs. Does this sound exciting to you? Then you might be the person we're looking for.

In this role, you will:
Be accountable for delivering on strategic portfolio of large complex, cross-functional programs and projects to advance Atlassian's Open DevOps Solution. This will include but not limited to projects and programs that will drive customer value in DevOps practices in Atlassian's own products such as Jira Software, Bitbucket Cloud, Atlassian's own apps and across the entire open toolchain of 3rd party ecosystem apps.
Work across multiple R&D teams within your group, as well as other teams across the organization for a smooth execution of the Open DevOps strategy.
Independently define necessary program roles/accountabilities across teams and ensures right people filling roles; escalates effectively when gaps
"See around corners" to help the team to identify risks early. Help team to prioritize the most important ones to focus on. Boldly surface the right issues to senior leadership and boldly escalate as necessary.
Champion and cultivate cross-team relationships to organize and manage dependencies
Facilitate your group's quarterly planning process with your leadership team.
Design and take charge of meaningful dashboards and readouts for key executives
Coordinate work "on the team" such as team health exercises, decision-making plays, and org size/shape assessment. Lead strategic off-sites and associated planning rituals
Facilitate the further rollout of the Atlassian software delivery methodology in your group.
About you:
You are an Innovator and thought leader in program management and have broad expertise in leading-edge program practices in industry, techniques and technologies.
You evangelize program management practices to enable, mentor and uplift teams to develop solutions beyond their current boundaries
You are an excellent collaborator and communicator that can expertly inspire change across teams
You thrive in ambiguous, complex, challenging and/or changing environments
You can vigilantly prioritize
You are a self-starter who can run on your own while keeping others in the know
You are attentive to detail and meticulously organized
On your first day, we'll expect you to have:
Relevant professional Program Manager experience; working with product, engineering, design and related functions
Bachelor's or Master's degree in Business, Computer Science or related field (or equivalent experience)
Have experience in diagnosing pain points for teams, moving them to 'good', and committing to ensuring they get to 'great'
It's great, but not required if you have:
Experience in the DevOps craft, understanding the challenges and opportunities customers face progressing their work from idea to build, deploy and operate phases.
Experience working on building a solution connecting multiple 1st party products, apps and 3rd party integrations.
Experience working with remote, global, and cross-functional teams and matrix organizations, and an understanding of SaaS business models and enterprise sales.
More about the team
We are a team on a mission to ensure that R&D can successfully scale. Specifically, R&D Program Managers at Atlassian build trusted networks, seek clarity, and serve as the grease and the glue to ensure teams deliver complex cross-functional programs as seamlessly as single team projects. Our impact is amplified beyond delivery through our work to advance the program management craft. We band together to develop and apply practices, patterns (plays), and agile frameworks to build pathways for autonomous, empowered, and lasting teams for a Future Atlassian.


Our perks & benefits

To support you at work and play, our perks and benefits include ample time off, an annual education budget, paid volunteer days, and so much more.

About Atlassian

The world's best teams work better together with Atlassian. From medicine and space travel, to disaster response and pizza deliveries, Atlassian software products help teams all over the planet. At Atlassian, we're motivated by a common goal: to unleash the potential of every team.

We believe that the unique contributions of all Atlassians create our success. To ensure that our products and culture continue to incorporate everyone's perspectives and experience, we never discriminate based on race, religion, national origin, gender identity or expression, sexual orientation, age, or marital, veteran, or disability status. All your information will be kept confidential according to EEO guidelines.

To learn more about our culture and hiring process, explore our Candidate Resource Hub.