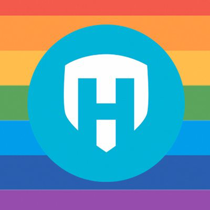 Information Technology and Services, Project Management, Full-time, Remote, Sydney, New South Wales, Australia
Employment Hero is an Australian tech unicorn - valued at over $1 billion. Our world-class software is the easiest way for small to medium-sized businesses to manage HR, payroll, employee engagement, and benefits. We've grown 100% year on year since inception, and expanded globally in late 2020. We now service over 80,000 businesses and we will continue to grow rapidly in 2022 and beyond.
We believe in distributed employment and take a 'Remote First' approach with our team. Employment Hero can hire across the globe, assuming that candidates have eligible working rights and are in a suitable timezone. If you've got the skills for the role and the passion for our mission then we want to hear from you!
Employment Hero celebrates diverse perspectives and experiences, we invite people of all backgrounds and identities to apply for this position.
The Role
We are looking for a Solutions Architect that will live our values and pair them with their obsession for excellence, as Employment Hero is driven to deliver world-class and industry leading customer and employee experiences. This role is looking for someone who is experienced in designing and managing solutions in a SaaS environment for complex business needs in the areas of HR, Payroll, and Talent Solutions.
The role will involve liaising with our Sales and CX Delivery (implementation and configuration) teams in the first instance; plus working with our Customer Support, Product, Marketing and Customer Success teams will also be key to driving process change and customer engagement.
This is a new role. It will require flexibility and initiative to succeed and it is likely to change as it develops.
Responsibilities
Working with the Sales team to identify and model solutions that prospects can directly apply within their system to ensure their configuration is manageable, and usage of the systems are maximised.
Scope Proof of Concept (PoCs) to demonstrate the art of what's possible and align this with the client's objectives/needs, whilst being transparent in where there may be gaps and where customers may need to change their internal process for the system to be optimal.
Demonstrate solutions to clients in conjunction with the sales team.
Identify risks early in the relationship and work to provide solutions to aid the potential customer solution and sale.
Evaluate potential options for education and training opportunities to ensure the customer understands and is equipped to implement and use the product.
Evaluate potential options for education and training opportunities for our sales teams to increase future sales opportunities without the need for support from the CX Teams.
Identify needs for the marketing and sales process to improve based on needing to solve frequently occurring customer and sales team knowledge gaps.
Communicate consistently and effectively with internal stakeholders and teams to ensure solutions are understood and able to be relayed to other teams; ie. implementation team and payroll team.
Ensure that all Solutions Architecture educational resources and collateral are maintained and up to date.
Collate and develop first-class Sales Enablement Content in conjunction with our Sales Enablement Manager to scale this role.
Partner with the CX Transformation and Delivery teams to formally feedback regular scenarios and questions asked so that frontline teams can be best prepared.
Work with the CX Transformation Team to share VoC to build the VoC data sets to drive change to product, policy and process.
Requirements
At least 2+ years experience working within a similar Solutions Architect role in a B2B environment for SaaS platforms. HR and Payroll software experience is desirable but not required.
Track record in building relationships and negotiating with various stakeholders across complex organisations
Experience working within a small team of subject matter experts, as a passionate and respectful contributor
Experience working with many types and sizes of businesses is desirable
Excellent expectation setting and stakeholder relationship management skills
Strong written and verbal communication skills to multiple levels of the organisation (internal and customer orgs)
Ability to identify process breakdowns and articulate these with the relevant stakeholders to drive change
Thrives in a fast-paced, dynamic environment with the ability to manage a large portfolio and tight deadlines
Proactive with a strong work ethic
Strategic approach and strive to seek out, develop and execute new opportunities
Consultative approach to identifying and solving problems
Open minded when approaching innovation and improvement initiatives
Benefits
Self, health, wealth and happiness programs
Remote-first and flexible working arrangements
Our Sydney office is dog friendly and remains open for team meetings, collaboration days and those who need a day away from their home office (we are a COVID-safe workspace for those who choose to use it!)
A generous budget to spend on setting up your home office (if you need a desk, chair, screen? You name it!)
We set you up for success with the latest and greatest hardware, tools and tech
Continuing education / post-graduate assistance program
Virtual yoga classes
Weekly virtual happy-hour and social events to get to know your new colleagues
Quarterly & yearly team celebrations
Access to the EH Employee Benefits Program and Hero Rewards Shop, of course!
Employee Share Option Program: be an owner of Employment Hero!


**When applying for this position, please fill out all of the application questions, thank you**
More jobs at Employment Hero
---