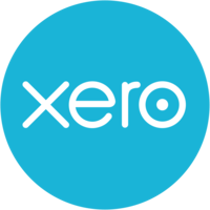 Senior Product Marketing Manager – Xero Mobile App at Xero
Product & Partner Marketing, Permanent, Melbourne, AU
Xero is a beautiful, easy-to-use platform that helps small businesses and their accounting and bookkeeping advisors grow and thrive. 

At Xero, our purpose is to make life better for people in small business, their advisors, and communities around the world. This purpose sits at the centre of everything we do. We support our people to do the best work of their lives so that they can help small businesses succeed through better tools, information and connections. Because when they succeed they make a difference, and when millions of small businesses are making a difference, the world is a more beautiful place.

About the role:

Product Marketing at Xero is in an exciting and high growth phase. We work closely with Product and Customer teams across the business to bring a holistic view of customer needs to Product, and translate product initiatives into customer value. We do this so that we deliver maximum product value to customers as efficiently & effectively as possible. 

In this role, you will be the product marketing lead helping to grow and develop the Mobile portfolio, including  the  Xero Accounting App. You will be accountable for positioning the app to new and existing Xero small business customers, which includes clearly articulating the value that they deliver.

You will need to quickly become the go-to expert on the needs of the customer and tie everything together through clear and concise propositions. You will learn, monitor and deeply understand how customers and competitors are changing across all markets and responding to the product proposition.

You will be responsible for driving the adoption and usage of the mobile app by working closely with the regional commercial leads, marketing and sales teams to achieve the customer and commercial targets. You will also identify future opportunities to deliver differentiated value and work with Product and Customer teams (global and regional) to build and launch new value to market.


What you'll do:
Collaborate with Strategy, Product Management, Design and other stakeholders to undertake market, competitor and customer research to deeply understand the markets in which we operate as well as customer needs and pain points.
Consolidate and communicate relevant insights which determine Xero's opportunity in market. You should integrate these insights into your product marketing plans.
Determine the target audience and segments, in particular the Serviceable Available Market, using insights from Product and Customer teams.
Lead a strategic and collaborative process with key stakeholders to define the CVP for target audiences. You will also identify and maintain compelling product evidence of CVPs.
Bring CVPs to life for internal audiences, through assets such as messaging frameworks and product playbooks.
Ensure CVPs are regularly reviewed and updated, in line with changes to customer, competitors and product.
Identify opportunities to grow product adoption, usage and retention – utilising research, analytics and feedback from regions. You will influence relevant Customer/GTM teams to leverage the opportunities you identify.
Lead in-product lifecycle marketing strategy and execution, including in-product communications.
Mentor Product teams on how to productise, price, position and take products to market
Lead through influence, building rapport with senior stakeholders to get buy-in and ensure your objectives are prioritised in go-to-market plans and key programs of work
Champion Product Marketing within Product and across the business
What you'll bring with you:
Creative problem solver who is confident in managing ambiguity and creating new experiences
Highly commercial, data-driven marketer with demonstrated experience building cross-sell and product lifecycle strategies based on customer and data insights
Lots of initiative and passion, lead virtual teams and work autonomously
Excellent written, visual and verbal communicator. Able to understand and translate complex concepts effectively to different audiences and across all levels of a global organization. Also able to influence stakeholders through effective communication
Ability to build strong working relationships that allow you to challenge and influence stakeholders whilst still having fun everyday
Ability to handle the pace and ambiguity that comes with working in a fast-paced tech environment
Proven track record driving mobile app adoption and usage
Analytics capability to review digital
Demonstrated experience in supporting development of product strategy and building new customer value propositions to develop and launch new products or features (use or understanding of Strategyzer framework an advantage)
Proven experience in the creation and development of product strategy, positioning and messaging
Experience growing mobile app adoption
Why Xero?

At Xero we support many types of flexible working arrangements that allow you to balance your work, your life and your passions. We offer a great remuneration package including shares plus a range of leave options to suit your well-being. Our work environment encourages continuous improvement and career development and you'll get to work with the latest technology.  

Our collaborative and inclusive culture is one we're immensely proud of. We know that a diverse workforce is a strength that enables businesses, including ours, to better understand and serve customers, attract top talent and innovate successfully. We are a member of Pride in Diversity, in recognition of our inclusive workplace. So, from the moment you step through our doors, you'll feel welcome and supported to do the best work of your life.

Xero strongly encourages employees and contractors to be vaccinated against COVID-19 in order to work from a Xero office, or engage in any face-to-face Xero business.  Xero will work with anyone who is not vaccinated, or prefers not to disclose their vaccination status, to determine what reasonable accommodations can be provided to ensure their role can be performed safely.