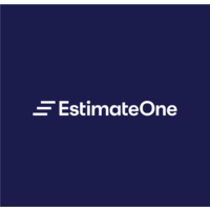 Senior Business Development Manager at EstimateOne
Computer Software, Sales, Full-time, Melbourne, Victoria, Australia
Put simply, we're a SaaS company headquartered in Melbourne, Australia whose ambition is to become the industry standard procurement platform in the commercial construction industry. In the last year more than 94,000 organisations have used our platform to tender over 14,000 projects worth a total of $137 billion! We're the market leaders in Australia & NZ, and now we are expanding our reach so that we can extend our product offering and enter new international markets.
At EstimateOne, we believe that by looking after our whole ecosystem of users, and balancing the needs of our team, our shareholders and the industry, we can achieve our vision to become a global leader in construction technology; famous for the positive impact on the industry we serve. To do that we'll need to make sure we're unlocking value from what we've already built while also inventing new stuff. It's equal parts optimisation and innovation.
Having successfully raised capital from outside investors at the end of 2021, we're looking to double our team size and launch our product in the UK, while maintaining our established startup vibe. We've come a long way in 14 years, and seeing what we've achieved in that time, get's us pretty excited for the next 14.
The role
We are seeking a talented Senior Business Development Manager to drive opportunity through our emerging data and reporting products for our Supplier audience. You'll lead our largest supplier customers through the detail and opportunity of data in providing deeper levels of insights on projects in the marketplace. You'll comfortably take a new offering and price point to new and existing customers to help them understand market activity and trends to make better informed decisions.
You'll be responsible for creating and maintaining a sales pipeline, customer acquisition, and outbound sales activity for our newest data and reporting product, in order to achieve sales targets.
As a Senior Business Development Manager in our Supplier team, you will:
Conduct sales meetings both remotely by phone / VC and in-person where possible
Uncover willingness-to-pay for new data and reporting products through both actual sales and discovery conversations
Improve our strategic position in the market by extending our value-chain coverage to include data, insights and reporting
Increase our ARR within existing supplier customers through large, enterprise level outbound sales through our emerging data and reporting products
Manage an effective sales process including pitch materials, CRM management and interfaces with the team
Enable customer success to onboard new customers
Use our existing database to research and make contact with decision-makers, schedule sales meetings, and build long-standing relationships
Record insights from pitches, phone conversations, and events, to feed into the CRM and back to key stakeholders
Support the creation of new customer accounts and facilitate training on the fundamentals of our free service
Work closely with our Customer Success Team to ensure rapid onboarding of their new reporting and adat purchase
About You
You're self-motivated and have the ability to work autonomously to deliver against monthly, quarterly and annual targets
You're comfortable with data and enjoy deep diving into the insights and opportunities it can present within the market
You're excited by taking a whole new offering and price point to both our existing customers and to new customers, solving an entirely different need
You're committed to rapidly understanding our product's capability and value offering, with an uncanny ability to map them back to solving customers' core problems
You ideally have B2B SaaS sales experience (but chat to us if you haven't and are keen to take your career in this direction)
You're eager to share knowledge gained from sales activities back to the team and support our other sales teams with your expertise
You're hungry and love to win, with a demonstrated appetite for executing significant deals with senior stakeholders
You're humble enough to seek and make use of the expertise within the business
You're in your element when controlling a meeting, captivating a room, negotiating with senior decision-makers, and handling objections
You think about our products within the broader context of the Industry - how is this product intended to change our customers' lives and ways of working?
You might have a background in construction or building materials and are looking for a new career opportunity where you can apply your deep expertise in a new way
Perks
There's more to working at EstimateOne than just creating game changing technology for the construction industry. We recently placed 3rd in AFR Best Places to Work Awards, in the coveted Technology sector!
We know that to reach the lofty goals we set ourselves we need to look after our team, our shareholders and the industry we serve. These are just a few of the things we offer:
Flexible working hours & the ability to WFH
$5,000 per year to put towards your professional development
5 days entrepreneurial leave per year, to work on your side projects and make them come to life
Paid Parental & volunteer leave
Business wide activities on a Friday afternoon, every 7 weeks (think escape rooms, drawing classes, games afternoons, online trivia)
We also match NFP donations 2:1 - to name a few!
EstimateOne is an equal opportunity employer committed to providing a work environment which embraces and values diversity and inclusion. Should you have any support or access requirements, we encourage you to advise us at the time of application. As a 2022 Circle Back Initiative Employer, we also commit to responding to every applicant!