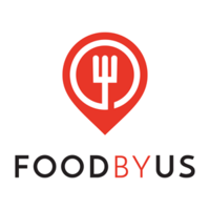 Customer Success Manager at FoodByUs
Computer Software, Customer Service, Full-time, Surry Hills, New South Wales, Australia
FoodByUs is the market-leading wholesale ordering software used by thousands of hospitality suppliers and venues across the country. We connect these two sides, providing an incredible software experience for both restaurants and suppliers.
Want to work for a fast growing and market leading start up? We are currently looking for a Customer Success Manager to help maintain customer satisfaction whilst also increasing product adoption and long-term retention.
Reporting to the National Sales Manager, you will engage with new customers (buyers) as part of their onboarding process, to deliver first class and ongoing support. You will help to resolve issues and identify growth opportunities whilst also making sure our customers are engaged and achieving high retention rates. If you really love building relationships, problem solving and are curious to understand how different food service venues operate then we would love to talk to you.
Your Responsibilities
Develop and maintain meaningful relationships with a large portfolio of customers
Establish and optimise customer experience processes to ensure ongoing satisfaction
Provide technical support for customers
Work closely with sales to ensure a smooth onboarding process
Expertly communicate any findings that prevent product adoption and customer success
Use data to share customer insights to other key stakeholders in the business
Requirements
2+ years customer success, sales or retail experience.
You are adaptable and feel comfortable working in a fast-paced, changing environment -- we are a start-up always looking to better our current processes.
You are a clear, concise and open communicator. This role is all about dealing with people so you need strong written and verbal communication.
Experience building and maintaining relationships, whilst working to maximise customer retention and drive product adoption.
You are cool, calm, collected and can problem solve with ease. Especially if you are thrown curveballs.
You are friendly, courteous and passionate about working with others, including our customers.
Strong analytical skills, you have the ability to translate data into actionable insights
You keep yourself accountable. We're a growing team in a dynamic start-up, so you'll need to be independent and fully own your tasks while we support your learning curve
Benefits
Why FoodByUs?
We represent a HUGE opportunity to get involved early in a start-up with massive potential. Not only do we have an amazing idea, but the team and financing to pull it off
Work with key stakeholders in multiple foodservice venues to tightly integrate our product with them and make the most out of our mutual relationship
Competitive compensation package with salary + tools of the trade as well as the opportunity to participate in our staff share options scheme to come along for the ride
You'll love the challenges that come at you every day and you'll learn more than you ever thought you could
Our team is experienced, motivated, dynamic, friendly and hard-working and you will love working with us