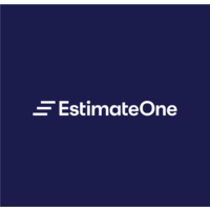 Outbound Sales Consultant at EstimateOne
Computer Software, Sales, Full-time, Richmond, Victoria, Australia
Put simply, we're a SaaS company headquartered in Richmond whose ambition is to become the industry standard procurement platform in the commercial construction industry. In the last year more than 94,000 organisations have used our platform to tender over 14,000 projects worth a total of $137 billion! We're the market leaders in Australia & NZ, and have just received some investment money which means we can grow the size of our team, and extend our product offering to enter new international markets.
At EstimateOne, we believe that by looking after our whole ecosystem of users, and balancing the needs of our team, our shareholders and the industry, we can achieve our vision to become a global leader in construction technology; famous for the positive impact on the industry we serve. To do that we'll need to make sure we're unlocking value from what we've already built while also inventing new stuff. It's equal parts optimisation and innovation.
Our established startup vibe keeps things lively. We've come a long way in 14 years, and seeing what we've achieved in that time, get's us pretty excited for the next 14. We're passionate about transparent and fair expectations and results and we have a commitment to wellness and happiness that you'll really feel.
We build our products collaboratively working in cross-functional teams. We draw from lean product development and design thinking - which means we put our users first and work together rather than in silos.
About the role:
We're on a growth journey, and we want you to be part of that. This is an exciting role for an Outbound Sales Consultant, delivering value to EstimateOne's Subbie audience in a high volume, high velocity phone based sales role.
As an Outbound Sales Consultant, you'll deliver your sales quota with full accountability for the buying process. You'll interact with customers virtually through through each touchpoint, including:
Proactive outreach through the EstimateOnes database & and prospecting new leads,
Qualifying sales opportunities, and facilitating insight-rich discovery, through phone based sales
Demonstrating solutions appropriate to each customer,
Managing a typically short buying cycle - although you're always nurturing your long range pipeline
Securing agreements which deliver ongoing value for customers, and E1.
We're looking for smart people who are keen to collaborate - it's that simple. The ability to champion our values matters to us; we care about our team and you'll be joining a group of people who want each other to be happy and successful.
About you:
You've got that Sales DNA - you're a hunter, you see opportunities, you step into challenges, you love the win.
You're a recent university graduate looking for your first gig, or have some sales experience and are driven to building a sales career
You love picking up the phone to talk with people and build relationships
You listen with curiosity, you seek to understand, you share insights and tailor solutions.
You're achievement orientated
You have a strong ability to grasp new things quickly - industry, technology, etc.
You have strong organisational skills
You're a self-starter and willingness to work as a part of a small, dedicated and professional team
Requirements:
You'll need to be a great communicator and a fluent English speaker.
You'll need to be legally eligible to work in Australia, and located in Melbourne.
Benefits:
There's more to working at EstimateOne than just creating game changing technology for the construction industry. We know that to reach the lofty goals we set ourselves we need to look after our team, our shareholders and the industry we serve. We offer:
The ability to WFH
We are flexible about hours. You don't have to work full time, although we'd love it if you did.
$5,000 per year to put towards your professional development
5 days entrepreneurial leave per year, to work on your side projects and make them come to life
Parental leave
Volunteer leave
Business wide activities on a Friday afternoon, every 7 weeks (think escape rooms, drawing classes, games afternoons, online trivia)
We also match NFP donations 2:1 - to name a few!
EstimateOne is an equal opportunity employer committed to providing a work environment which embraces and values diversity and inclusion. Should you have any support or access requirements, we encourage you to advise us at the time of application. As a 2022 Circle Back Initiative Employer, we also commit to responding to every applicant!