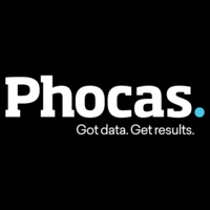 Technical Writer at Phocas
Information Technology and Services, Full-time, Christchurch, Canterbury, New Zealand
Over the past twenty years Phocas has grown from a small UK based start-up, to a global organisation with over 250 people in offices around the world. In 2019 we set up our Christchurch Product & Development centre - building a team of world-class talent to continue to expand our suite of ground-breaking Data Analytics and Financial Planning applications.
Our values: fun, fulfilling, forever. We want people to love coming to work on Monday, to feel supported and valued, and to enjoy what they do. We take pride in our award-winning culture.
We are all about helping our customers feel good about data - we like to make things easy for them....and that's where you come in! We're looking for a talented tech writer with an understanding of accounting who can help create documentation and video content that speaks to the user, making it easy for customers to get the most out of our budgeting and financial planning products. As part of a growing Product Enablement Team, you will be at the pointy end of supporting a product-led growth strategy spearheaded by new and emerging financial software.
Your day to day will include:

Produce written and video content that shows customers how to use our financial planning and analysis software to solve business problems
Keep the customer perspective and use cases at the centre of everything you produce.
Ensure financial product documentation is accurate, audience-appropriate and consistent with the rest of our customer-facing documentation.
Stay up to date with product development, release cycles and changing usecases.
Maintain our Help site, continually seeking ways to future-proof and scale content.
Devise ways to incorporate, repurpose and scale existing written, digital adoption content and video-based learning content
Share plans and progress with the wider company
Requirements
We're looking for someone with:
Several years experience in a similar role, including some experience with a 'fintech' product
A portfolio that includes examples of instructional written, video and other visual material.
The ability to turn complex/technical information into something easy to understand.
Experience in web publishing including information architecture and the use of content management systems.
A genuine desire to help customers solve their problems and get business value out of our products
The ability to see both the big picture and the detail.
Passion, enthusiasm and energy
Bonus points for:
Familiarity with UX design principles.
Experience with or exposure to HTML (this is not a developer role).
Understanding the concept of incorporating time-to-value principles into learning material.
Understanding the SaaS growth market around financial planning and Analysis (FP&A) and extended planning and analysis (xP&A).
This is a largely autonomous role and we're looking for someone who will question and challenge - but who is also open to feedback and new ways of doing things.
Benefits
Generous remuneration package including competitive salary, benefits and stock options plan
Work with some of the best tech talent in Christchurch
Central location with free parking and easy motorway access
Fruit, hot & cold drinks, snacks and drinks on Friday
We pride ourselves on our positive, collaborative culture and encourage our team to come into the office - and we love being here! - but we also like to be flexible around hours and working from home.
We are a Circle Back Initiative Employer – we commit to respond to every applicant

To all recruitment agencies: Phocas does not accept agency resumes. Please do not forward resumes to our jobs alias, Phocas employees or any other company location. Phocas will not be responsible for any fees related to unsolicited resumes.
Phocas is an Equal Employment Opportunity Employer. All qualified applicants will receive consideration for employment without regard to race, colour, religion, sex, national origin, sexual orientation, gender identity, disability and protected veterans status or any other characteristic protected by law.