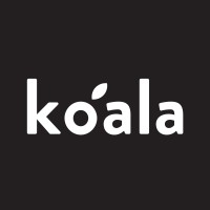 Project Coordinator - Creative at Koala
Consumer Goods, Project Management, Full-time, Sydney, New South Wales, Australia
Koala's mission is to provide better furniture by Australia, for the world. Combining customer-centric products, a world-class technology and fulfilment platform, incredible customer service and social good, we are changing the way people buy and enjoy furniture.
Why we have this role @ Koala
As Koala continues to grow and introduce new products to their range, the Australian Creative Team is also looking to include a Project Coordinator into their team. This role will report into the Australian Creative Director and will be mainly responsible for trafficking the creative team and coordinating the production of stills/motion/design deliverables across the business. This role exists to bring organisational stability, helping the creative team to unleash their best work. The role will also support the Global Creative Producer where required and manage the Koala project management board, the in house studio and furniture sample stock.
The ideal candidate is someone who is able to adapt to a rapidly changing environment, to be able to respond proactively to creative challenges and who can work independently. Ideally the successful candidate will have an eye for detail and organisation and have experience with various project management and trafficking systems. This is a hands on role and is perfect for someone who loves being in the thick of the creative process and thrives on seeing projects come to life.
Requirements
What key responsibilities does this role have @ Koala?
Trafficking a creative team of six and being the key point of contact for the wider marketing team.
Working with the creative team to assign projects, create timelines, produce assets and deliver projects in a timely manner.
Coordinating all sales events cross-functionally across web/performance/crm.
Creating and managing timelines for all projects using Smartsheets.
Managing the Koala Creative Board and making sure jobs are progressing as per the timeline.
Owning cross-functional projects as assigned to you by the Global Producer.
Working with media and digital to ensure timely delivery of assets.
Assisting the Global Creative Producer on end internal production of product, lifestyle and content shoots where required.
Assisting the Global Creative Producer to make sure invoices are processed and paid.
Keeping the Koala in house studio tidy and organised and booking the studio for any shoots required.
Keep the Koala furniture sheet up to date and keeping tabs on all samples that are available at any given time.
Attending creative stand ups.
Supporting the Global Creative Producer and Australian Creative Director where required.
Staying up to date with the new products and product launches upcoming
Keeping the Marketing G-Drive clean and organized.
Ideal background…
At least 2 years of experience in a production, trafficking or project management role. Agency, e-com or startup background is preferred.
Experience with production across digital, social and crm assets.
Experience with end to end production of small scale shoots is preferred.
Experience within float or similar trafficking systems.
Experience with managing creative and design teams.
Experience with G-Suite.
Experience with using project management systems ideally Asana, however familiarity with Trello, Jira and other similar tools are also looked favourably upon.
Experience with timeline systems, ideally smartsheets but also MS project or other similar systems is looked favourably upon.
Ability to empathise and collaborate within a project management team.
Familiar with budgeting, invoicing and accounts systems.
Ability to work to tight deadlines in a rapidly changing environment.
Ability to manage multiple internal and external suppliers.
Collaborative problem solving attitude is a must.
Experience with product development is seen as a plus.
Strong communication skills with an ability to push back on internal stakeholders
Goal and performance oriented.
Enjoys a fast paced environment.
Highly organised.
Benefits
Treehouse Perks and Privileges…
Koala is only great when its employees are happy — and we're one happy mob!
Flexible working - The freedom and autonomy to do your best work the way that works for you.
Take a break - Generous time off and parental leave to help keep your work life balance, balanced.
Fully stocked kitchen - With an emphasis on healthy, local and organic produce.
Pet-friendly - The Koala Treehouses are as pet-friendly as they get!
Surprise & delight - The two-word combo at the core of everything we do. All Koalas can expect to enjoy free Koala products with 'mates rates' for your friends and fam.
Support & wellbeing - Our employee experience respects and embraces all families, formed, found and evolving. You'll have access to our Employee Assistance Program, which includes unlimited sessions for financial, work, relationship, family or wellbeing support.
Accelerate your career - We've partnered with RMIT where all of our Koala's receive a discount, unlimited access to LinkedIn Learning and Koala facilitated resources.
Community & connection - We believe that simply doing 'no harm' isn't good enough So, how are we doing our part? BCorp Certified, WWF Partnership, Volunteer Days, a member of SoftLanding and so much more.
All in all, the Koala Kommunity is a great place to hang out and belong to!
Koalities we look for…
At Koala, we do things a little differently and we don't shy away from the fact that we expect a lot from our employees! We want you to challenge expectations, always look to make a difference and give us something different from the norm. We want people that bring great energy, that have a long-game focus and are always curious to find new angles and approaches to the way we work. We're a team full of entrepreneurial spirit and have a relentless focus on 'what's next' but while always reviewing 'what's been done' and learning, growing and adapting. We're bloody confident, but NEVER arrogant and we adapt to change like Steve Smith under a short ball. Honesty and selflessness drive everything we do, as well as a total focus on exceeding our customers' expectations. So if you feel like this could be you... well what the bloody hell are you waiting for? Drop us a line, and let's see what you've got! ;)
There's no such thing as a 'perfect' candidate, Koala is a place where everyone has opportunity. So however you identify and whatever background you bring with you, please apply if this is a role that would make you excited to come into work every day. We're an equal opportunity employer, and recognize that a diverse workforce is crucial to our success as a business.