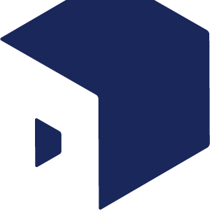 Operations Administrator at GOTERRA
Environmental Services, Administrative, Full-time, Hume, Australian Capital Territory, Australia
Goterra is a Canberra based ag-tech startup company that designs and builds modular infrastructure (MIB) to process food waste using insects. We're looking for an energetic and organised Operations Administrator to join our team based at our head office in Hume.
If you're a highly organised multi-tasker who thrives in a fast paced environment and is looking for rewarding and impactful work, this could be the opportunity for you.
KEY RESPONSIBILITIES:

The Operations Administrator is responsible for assisting with daily administrative and clerical tasks to support Goterra's daily operations, ensuring Goterra policies and standards are adhered to, working with various departments across the organisation to ensure all administrative and operational tasks are completed. As Goterra's Operations Administrator, you'll assist the General Manager in daily management tasks, provide excellent customer service and maintain relationships with internal and external clients.
Duties include but are not limited to:
Maintain office security by following safety procedures and controlling access via the reception desk (monitor logbook, issue visitor badges)
Sort all incoming post and distribute accordingly and arrange deliveries, packaging and shipping of product orders to clients
Manage necessary paperwork for supply ordering, and support stocktake, inventory and supply management
Ensure waste per site and MIB is captured and data entry for the week is referenced against supporting intake documents. Assist in entering and managing incoming waste data and providing service data to accounts for billing as required
Manage logistics, including site access, transport bookings, staff accommodation equipment hire, and purchasing equipment, parts and consumables
Scheduling the maintenance, registration and servicing of company vehicles and machinery
Develop a planning assets and data collection mechanism that depicts services and logistics based on area and transportation requirements. Ensure logistics meets the standards and criteria for larvae transportation.
Requirements
The ideal candidate will be self-motivated and trustworthy, and competent in prioritising and working with minimal supervision.
Essential Requirements:
Proven 3+ years work experience in an Operations Management position or similar role in a related industry
Excellent written and verbal communication skills with the ability to be clear and direct
Excellent organisational and time management skills
Excellent interpersonal skills with the ability to work effectively with people at all levels
Strong computer proficiency and experience with google workspace, inventory management, database, or similar software is beneficial
Relevant qualifications in Business or similar field, or equivalent relevant experience
If this sounds like you, we would love to hear from you!
Please note: to be eligible for this position you must have a valid driver's licence, reliable transport, and unrestricted work rights in Australia
Benefits
You'll love:
A competitive salary package of between $65-$75k per annum depending on skill level and experience
The opportunity to work in a dynamic and fast moving environment
Working with people who believe in what they're doing and are aligned in mission and purpose
Being part of a diverse and multidisciplinary team doing exciting and ground breaking work
The chance to make a real impact, stopping one of the leading causes of climate change, every day. Literally, we're doing it right now, as you read this
Goterra is committed to building a diverse and inclusive team and we strongly encourage Aboriginal and Torres Strait Islander peoples, women, culturally and linguistically diverse groups, veterans, the LGBTQIA+ community, and people with disability, to apply for our roles

At Goterra we process applications as they are received and this position will close once we have received a high number of suitable applications