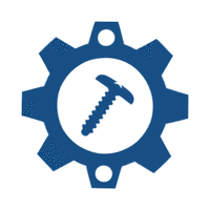 Implementation Specialist at Matrak
Information Technology and Services, Full-time, Melbourne, Victoria, Australia
🚀Are you ready to be a part of industry (r)evolution and kick start your contech career? Look no further!
We are remote first so work wherever in the AEST time zone, join us in the Melbourne HQ, or partner up with your manager in Sydney. We're looking for the right talent, wherever you are!
We at Matrak believe in making construction better through evolving technology and helping our customers move away from tools that have had their time and chance. Working in a green fields space, Matrak offers a cloud-based materials tracking platform creating a collaborative network of stakeholders to ensure efficiency, accountability, and clarity across the supply chain of each construction project.
😎In your role as our Implementation Specialist, you'll act as the voice of new users and constantly strive to improve their onboarding experience and set them up for success.
Working within the Customer Success Team, you will be the go to person for our customers in the beginning of their post sale journey and training them effectively to get the most value out of our platform. You'll focus on understanding customer needs and translating that knowledge into a project set up smoothly and efficiently while providing feedback to our internal teams around the current experiences and potential improvements.
Day to day you will:
Assist and support onboarding customers in the set up of new projects on Matrak platform
Deliver software training to onboarding customers and their stakeholders
Liaise with our overseas Takeoff Team in the project set up phase
Provide first level customer support to all customers interacting with the product via our Chatbot, email or other support channels
Report weekly to the Customer Success Lead on the progress of onboarding customers and their projects
Provide continuous feedback to the Product Team from our customers to improve our product and customer experience
Work closely with our Marketing/ Sales team to deliver insights into how we should communicate with leads and prospective customers based on the information from the 'field'
Support the Customer Success Team with various customer requests and ad hoc activities
Requirements
We are open to a wide range of skills and experiences but most importantly we're looking for someone who is tech savvy and has the right attitude, mindset and ability to excel in a fast paced start up environment. To be able to effectively contribute and support this business function you will ideally have:
1-3 years of experience in a similar onboarding or customer support role (SaaS, start up, technology, customer facing technical support)
Start up mindset of flexibility, curiosity, agility and proactivity
Exceptional communication skills, both oral and written
Excellent listening skills and a positive and energetic phone presence
Strong project management skills
Strong stakeholder management skills
High level of self-motivation with a diligent work ethic
Ability to multitask, prioritise and manage time effectively
Adept computer skills including proficiency with MS Office, Google (G:Suite), remote based collaboration tools
Experience with Hubspot CRM (preferred)
Technical understanding of SaaS platforms and configuring complex account setups (preferred)
Most importantly, we expect everyone at Matrak to have (and use!):
🧠 Common sense
💡 Intellectual honesty which looks like:
Looking at challenges as opportunities
Being willing to acknowledge and question your own assumptions and biases
Experimenting, learning and iterating
Seeing more value in learning than in being right
⚡️ Passion - whether you're passionate about an aspect of your work, or can talk for hours about why a hotdog is a burger and not a sandwich, this one's a non-negotiable.
Benefits
For a start up, we offer a competitive salary package including share options and real opportunities for career progression. Our hiring decisions are based on the principles of merit and fairness, not your background, identity, gender, or any other factor that isn't related to your ability to do the job. In terms of leave and other benefits, we offer Birthday, Cultural + Ceremonial Leave, public holiday substitution, paid parental leave, and a bunch of other 'perks' (like pets being included as family members for sick + compassionate leave).
❤We're passionate about creating an environment where everyone can bring their whole self to work. Our core values guide our culture, so if you are able to Build Connections, Take Ownership, Be Transparent &Bold, and Nurture Growth, you'll fit right in.
⭐️ Please note: applications via our careers page are preferred ⭐️

More jobs at Matrak
---
Information Technology and Services, Full-time
Melbourne, Victoria, Australia
melbourne
full-time
Information Technology and Services, Administrative, Full-time
Melbourne, Victoria, Australia
melbourne
full-time