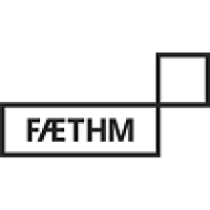 Vice President of Customer Business at Faethm
Full-Time Employment, Sales, APAC - Sydney, New South Wales
Faethm, the world's leading future of work AI platform is scaling now that we have been acquired by the worlds leading Education provider Pearson! 
We are on a mission to ensure that our customers lead the future of work with humanity and are looking for our next leader to take on the role of Region VP - APAC and drive this evolution as we now scale as Pearson.
Reporting to Faethm's Australian Co-Founder and SVP Workforce Skills, Greg Miller you will be responsible for revenue growth of all Faethm offerings across APAC, this includes New Business, Customer Retention and Growth, Partnerships and Regional Marketing. As a trusted advisor you will have a seat at the Faethm Leadership team table, working with your peers to drive the overall success, strategy and decision making for the broader business.
To be successful in this role you will ideally have;
10+ years of results-driven SaaS enterprise sales experience

A background from within HR, Transformation or Business Intelligence arenas, and a genuine interest in emerging technology and innovation.

Strong people management background, having had experience managing different functions beyond Sales.

Ability to understand a customer life cycle and work with a renewals team to drive accountability and account growth

Comfortable rolling-up your sleeves to get in on the sales action and help close deals

A proven track record as a successful individual contributor. Having end-to-end sales accountability, demonstrable growth of revenues within a defined client base, and negotiating major deals with refined closing techniques.

Strong stakeholder management at all levels with visible and enlightened commercial acumen.

Experience managing a high performing sales team and assisting with or managing the strategy of partner development and/or marketing functions.

Excellent communication skills and confidence in presenting to senior executives, and in front of large audiences.

You are an avid networker who is comfortable travelling for business.

And last but not least, ideally you have worked previously for high growth start-ups/growth phase scaleups.
While we have identified the initial responsibilities of the role, be pre-prepared for this role to evolve as products, clients, and analytics grow. It will surely be an exciting journey for you!


Join Faethm by Pearson,  and you will: Work for an inventive, purpose-driven and civic-minded company with an ambitious but realisable mission and vision that tackles a very real and globally important issue. People are our secret sauce, at Faethm we pride ourselves on working hard and having fun! Come and work with an amazing team of professionals, in an autonomous, agile, yet supportive, flexible and fun environment. 
Faethm is an equal opportunity employer. We find excellence in diversity and are committed to creating an inclusive environment for all employees.