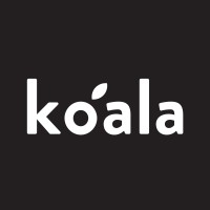 Senior UX/UI Designer at Koala
Consumer Goods, Information Technology, Full-time, Sydney, New South Wales, Australia
Koala's mission is to become the smartest way to buy high-quality furniture online. Combining customer-centric products, a world-class technology and fulfilment platform, incredible customer service and social good, we are changing the way people buy and enjoy furniture.
Why we have this role @ Koala
At Koala we deliver a best in class furniture experience, we aim to delight the customer through all parts of their experience from advertising to delivery and aftercare. As a designer at koala, you have the opportunity to push the boundaries in e-commerce.
We need designers that challenge the status quo in creating beautiful, functional experiences that address our customers needs and fuel our company growth.
Reporting directly to our Director of UX Design, you'll work closely with other designers, product managers and engineers within the team. You will be the lead designer for one of our regions.
Ultimately, you'll create both functional and appealing features that address our users' needs and help us grow our customer base, and support marketing strategies.
Requirements
What key responsibilities does this role have @ Koala?
Lead design projects from start to finish – everything from large projects on our roadmap to delivering optimisations to components within our design system.
Collaborate with Product Management, Engineering, Marketing and other business functions to ideate and deliver outstanding experiences to our users.
Take full ownership of your work and responsibility for every last detail, from initial UX research through to high-fidelity UI designs
Conduct user research, interviews and surveys, translating them into user journeys, sitemaps, workflows, mock-ups and prototypes
Take into account existing insights, technical constraints, business needs and specific market demands to deliver data-informed solutions
Creating and delivering end to end UX work in the form of wireframes, customer journeys, user flows, sketches, interactive prototypes.
Iterate solutions based on data and user feedback.
Help build, evolve and maintain our design system to ensure an accessible and consistent brand experience across digital platforms.
Contribute to evolving the UXD practice and collaborating with the team.
Ideal background…
5 + years experience in UI/UX design experience preferably within a customer-centric business.
An obsession with user-centred design.
Comfortable working in a fast-paced environment and taking calculated risks.
A high standard of written and verbal communication skills.
Portfolio of design projects.
Thorough knowledge of Figma and the Adobe Creative Suite.
Benefits
Treehouse Perks...
Koala is only as good as it's employees are happy - and they're a happy mob down here at the Treehouse. Benefits like casual-Friday every day, a fully stocked Koala Kitchen with an emphasis on healthy, local and organic produce, VB fridge that's constantly stocked, our ever-changing selection of Grifter Brewing Co beers, Mecca Coffee Co. beans and the famous Koala Kombucha on tap with new flavours every week. And there's more than just tasty treats - the Koala Treehouse is as dog-friendly as they get, and with flexible working options, plenty of social sports and activities as well as free Koala products for all employees and a strong focus on internal growth - the Koala Kommunity is a great place to hang out (and work too)!
Koalities we look for...
At Koala, we do things a little differently - which means we expect a lot from our employees! We want you to challenge expectations, always look to make a difference and give us something different than the norm. We want people that bring great energy, that have a long-game focus and are always curious to find new angles and approaches to the way we work. We're a team of entrepreneurs that have a relentless focus on 'what's next' but while always reviewing 'what's been done' and learning, growing and adjusting. We're bloody confident, but NEVER arrogant and we adapt to change like Steve Smith under a short ball. Honesty drives everything we do, as well as a total focus on the customer - so if you feel like this could be you... well what the bloody hell are you waiting for? Drop us a line, and let's see what you've got! ;)