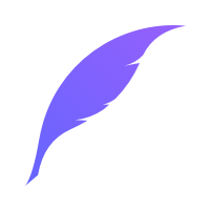 Business Development Manager at Cadmus
E-Learning, Full-time, Remote, Melbourne, Victoria, Australia
What is Cadmus?
At Cadmus, we are committed to making learning accessible to everyone, inspiring generations of learners to create lasting global change. We believe assessment provides a powerful learning opportunity, which is why we have spent the last five years building an online assessment platform that puts simplicity and learning at its core.
Today, Cadmus is used by universities globally to create and deliver incredible learning experiences to hundreds of thousands of students. Join us on this learning journey as we transform education across Australia and beyond!
Why do we need you?
As we scale our product, it is essential that we maintain a high-quality experience for our teachers and students all over the world — constantly learning from our users and customers to create high-quality, creative solutions to improve learning. That's why we are looking for a talented Business Development Manager to join our Commercial Team. With countless opportunities to make an impact, you will help us solve exciting growth challenges and ensure we continuously expand our user and customer base in Australia, the United States, the United Kingdom and beyond.


What's the role?
As our Business Development Manager, you will work closely with our Commercial Team to grow our customer base, support the new business and renewal processes, and help us build our global commercial infrastructure to support scale. This is a truly unique opportunity to help impact our company, customers, processes, and the culture of our Commercial Team.
As our Business Development Manager, your goal is to:
Double the number the customers using our platform year-on-year.
Convert all trials to enterprise licences and ensure all annual licences renew.
Grow revenue by 100% year-on-year at existing and new customers.
Champion best-practice (SPIN) sales processes, systems and documentation.
Support our expansion in the US and UK higher education markets.
Requirements
Who are you?
We would love to hear from Business Development Managers with a passion for identifying customer problems, generating buy-in from customers to solve these, and partnering with customers to develop impactful solutions. You love solving problems, you are an exceptional communicator and genuinely care about helping others. You thrive working with others, you love going above and beyond to achieve your targets, and obsess over details and evidence to help you make the best choices.
We would love to hear from you if:
You have 3+ years of experience in sales, business development, account management or management consulting.
You have done business development or sales at a market-leading technology company, startup or ed-tech company.
You have experience using qualitative and quantitative data to inform decision making.
You have a history of outstanding sales performance and consistently outperform targets.
You have exceptional written and spoken English communication skills (and you write an outstanding email and meeting agenda)
You love building relationships and live to win others over.
You hold a bachelor's degree from a university.
You have a great sense of humour.
We would really love to hear from you if:
You care a lot about shaping (and working in) a high-impact, collaborative organisation.
You have a solid educational background and have studied extensively. You have a master's degree.
You genuinely believe in the power of education in changing the world.
Benefits
What is great about working at Cadmus?
Flexible working culture
Remote friendly
Learning allowances
Equity incentives
New Apple tech
Hilarious coworkers
This role can be based in Melbourne or remote.


What is our hiring process?
Please apply online with your resume, and instead of a cover letter, we would love you to answer a few questions.
Our interview process consists of a recruiter phone screen, a hiring manager interview, a homework task and a panel interview. These will be completed in-person or online (via Zoom).
While we review your application, get to know us by visiting cadmus.io/careers (complete our values quiz!) and following our social channels (Linkedin, Facebook and Twitter).


Who can apply?
Cadmus is a remote-friendly company and this role is open to candidates in Melbourne or remote from anywhere in Australia, New Zealand or Singapore.
At Cadmus, we hire great people from various backgrounds because it makes our company stronger. We never discriminate based on race, religion, national origin, gender identity or expression, sexual orientation, age, marital, or disability status. If you share our values and enthusiasm for education, you will find a home at Cadmus.
If you need assistance or accommodations due to a disability, please let us know.