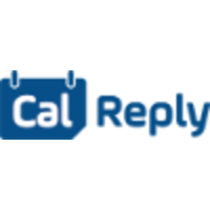 Senior Security Engineer - Platform Security at CalReply
Marketing and Advertising, Engineering, Full-time, Sydney, New South Wales, Australia
Who We Are
Rokt is the global leader in ecommerce technology, helping companies seize the full potential of every transaction moment to grow revenue and acquire new customers at scale. Live Nation, Groupon, Staples, Lands' End, Fanatics, UrbanStems, GoDaddy, Vistaprint and HelloFresh are among the more than 2,500 leading global businesses and advertisers that are using Rokt's solutions to drive more value through every transaction by offering highly relevant messages to their customers at the moment they are most likely to convert.
With our December 2021 Series E raise of USD$325M, Rokt is expanding rapidly and globally – operating in 19 countries across North America, Europe and the Asia-Pacific region with the largest office in NYC and a major R&D hub in Sydney. With annual revenues of more than US$200M and vibrant company culture, Rokt has been listed in 'Great Places to Work' in the US and Australia. Our award-winning culture is guided by our five core values: Smart with Humility, Own the Outcomes, Force for Good, Conquer New Frontiers, and Enjoy the Ride. These values help us attract, engage, and develop the right talent around the globe and ensure we have the right conditions to do our best work. Keen to join a fast-growing company and a vibrant culture? Learn more at rokt.com.
The Rokt engineering team builds best-in-class ecommerce technology that provides personalized and relevant experiences for customers globally and empowers marketers with sophisticated, AI-driven tooling to better understand consumers. Our bespoke platform handles millions of transactions per day and considers billions of data points which give engineers the opportunity to build technology at scale, collaborate across teams and gain exposure to a wide range of technology. We are expanding rapidly in our major R&D centers in NYC and Sydney. We are passionate about using intelligent systems to improve the transaction moment for retailers everywhere. Come join us and build the future!
Requirements
The role
As a Platform Security Engineer, you will innovate and engineer systems and tools that help maintain our security posture and controls through automation and orchestration. You will partner with our Platform & Cloud team to ensure any security concerns are addressed, while reducing friction. You will provide guidance and assist in making design decisions, perform risk assessments, and assess infrastructure & configuration for vulnerabilities.
Responsibilities
Design, develop, and maintain security assessment platforms, systems and services to identify vulnerabilities and weaknesses
Lead initiatives to develop systems and tools to automate security within our Platform and Cloud
Research and prototype new ideas, test and implement new open-source or commercial security tools
Partner with engineering teams who rely on the security infrastructure
Mentor the team to become SMEs across multiple technologies and security domains
Develop strategies on how to provide security 'by default' for engineering teams
Share your knowledge by giving brown bags, tech talks, and evangelizing appropriate tech and security best practices
Requirements
5+ years of relevant software engineering experience including modern languages (Python, Go, etc.)
Strong understanding of security principles of at least one of AWS, GCP, Azure
Proven experience of securing orchestration platforms and container runtimes
You have a high level of competency in cloud automation technologies, such as Terraform
You have designed capabilities that scale to support a large set of teams and built production-ready services
Passionate about building products that engineers love and that drive efficiencies through automation, orchestration, and partnerships with external teams
Benefits
Work with the greatest talent in town. Our recruiting process is tough. We hold a high bar because we have a high-performing, high-velocity culture - we only want the brightest and the best.
Join a community. We believe the best things happen when we come together to solve complex problems and make meaningful connections with each other through interest groups, sports clubs, and social events.
Accelerate your career. Develop through our global training events, 'Level Up' investment, online training courses, and our fantastic people leaders. Take your career to Rokt'speed - Grow your career in our rapidly growing company.
Take a break. When you work hard, we know you also need to rest. We offer generous time off and parental leave policies, as well as mental health and wellness days for all employees. We also believe taking time off in sync with one another is important. As such, we shut down our offices every year in late December/early January for two weeks, partially sponsored by the company. We also offer a paid Rokt'star Sabbatical for employees who have been with us 3 years or more.
Stay happy and healthy. Enjoy catered lunch 3 times a week and healthy snacks in the office. Plus join the gym on us! Rokt offers a monthly allowance to use on a gym membership or online fitness classes. We also provide all Rokt'stars access to free 1:1 coaching, therapy, and digital mental wellness resources.
Become a shareholder. All Rokt'stars have stock options. If we succeed, everyone enjoys the upside.
See the world! Along with our global all-staff events in amazing locations (Phuket, Thailand in January 2020), we also offer generous relocation packages for those interested in moving to another Rokt office. We have cool offices in great cities - Tokyo, New York, Singapore, Sydney.
We believe in equality. Rokt is an Equal Opportunity Employer and recognizes that a diverse workforce is crucial to our success as a business. We would love you to apply for one of our open roles - irrespective of socio-economic status or background, age, gender identity, race, religion, sexual orientation, color, pregnancy, carer/family responsibilities, national and social origin, political opinion, marital, veteran, or disability status.
We require all Rokt'stars as well as anyone else who will be onsite at the Rokt Sydney office to show proof of vaccination and booster shot.
#LI-Hybrid
Salary Range - $140,000 - $160,000 AUD per year