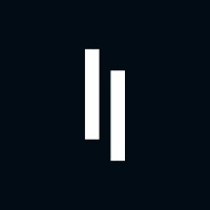 Senior Frontend Engineer (React) at Zeller
Engineering - Devices and Front End, Full Time, Melbourne (Hybrid)
About Zeller

At Zeller, we're reimagining business banking. We're champions for small to medium sized businesses, challenging the status quo, and eventually, the big banks. 

Why is it exciting to work at Zeller?

We're big believers that 'talent attracts talent'. Our goals are ambitious and exciting, and we need an incredibly skilled team to achieve them. Our team comes from all walks of life, and though we've been apart for such a long time, our culture has remained strong.

Founded in 2020, we have the vibrant, innovative 'feel' of a start-up, whilst having the pretty cool moniker of being 'Australia's most valuable pre-launch start up'. Ever.

When you join Zeller, you'll be working alongside incredible talent to come up with solutions for unique and often original ideas. The team are champions for each other, and one of our strongest attributes is our team-first mentality.

There are some incredible things on the horizon at Zeller - we can't wait for you to join us.

The Role

Zeller has recently launched its payments and banking product to the Australian market. As we rapidly scale we are growing our engineering team to build and launch our next generation of products. Joining Zeller is a unique opportunity to work in a hyper growth startup, where you will be challenged with the technical opportunities of building a new bank from the ground up. 

You will
Work with designers, product leaders and backend engineers on a SPA banking platform.
Build beautiful interfaces, robust and secure workflows, and frontend architectures.
Work with the frontend team to continuously define and improve our code standards and the way products are built.
Thoughtfully translate product requirements into technical designs and implementation that champion the customer and prioritise automation, scalability and extensibility.
Take ownership of the quality and production operation of the features and products that you build.
What we are looking for
A deep understanding of core javascript and extensive experience building complex single-page applications.
Demonstrated leadership in defining and uplifting code standards within a team.
Demonstrated ownership and delivery of complex features and products.
You are equally comfortable building new products from a blank repo as you are contributing to complex systems that are already operating at scale.
You value and champion testing and automation.
The ability to put yourself in the customer's shoes and craft the interface and interactions that will power their business.
Experience or excitement about the payments industry.
The technologies we work with and love today
Zeller uses typescript across our full tech stack. Our frontend is a React SPA that is powered by Apollo, reactive variables and styled components.
Our APIs use GraphQL powered by AWS Appsync and are built on a serverless and event based architecture.
Our AWS cloud infrastructure powers our CI/CD, APIs and core services and makes extensive use of managed services.
Qualifications and experience
Minimum of a Bachelor degree in software engineering (or related).
Experience in a technical hands on software engineering role, with some proven leadership, coaching or mentoring experience.
Like the rest of the team, you'll benefit from:

A competitive salary package, including equity from an early stage;
A balanced, progressive and supportive work environment;
Excellent parental leave and other leave entitlements;
Hybrid working arrangements;
Excellent learning and development opportunities;
Plenty of fun and social opportunities - we love to come together as a team, both virtually and in person;
Being part of one of Australia's most exciting 'scale-ups'.