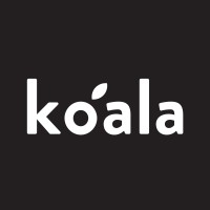 CRM Marketing Specialist at Koala
Consumer Goods, Marketing, Full-time, Sydney, New South Wales, Australia
Koala's mission is to provide better furniture by Australia, for the world. Combining customer-centric products, a world-class technology and fulfilment platform, incredible customer service and social good, we are changing the way people buy and enjoy furniture.
Why we have this role @ Koala
Koala is looking to hire a brand new role in the business - CRM Marketing Specialist. The role comes at an important time for Koala, where we are undergoing a massive marketing technology transformation, and have sought out tools and tech that can support the global expansion of the business and our goals. The role will be focussed on supporting the CRM marketing strategy for Australia, where you will execute CRM marketing campaigns to meet commercial targets. You will be part of the Australian team, constantly evaluating performance to make sure that innovation and new ideas are facilitated by the martech solutions.
Requirements
What key responsibilities does this role have @ Koala?
Develop and deliver customer engagement/acquisition strategies in line with wider company, marketing and financial objectives.
Perform CRM marketing activities including, but not limited to; campaign briefing, copywriting, email development (including basic HTML coding), email optimisation and testing.
Create audiences by segmenting the Koala customer base to target relevant customer cohorts with appropriate messaging.
Ensure all activity is delivered in line with campaign objectives and timings and adheres to email and other digital direct marketing best practices (e.g. email compliance, customer data security, sender reputation, database hygiene, email design principles, Privacy & Spam Acts, etc.)
Leverage industry-leading marketing technology (specifically Salesforce Marketing Cloud) to develop, build and schedule campaigns in collaboration with a variety of internal teams.
Utilise a variety of project management tools including Asana, Jira and Confluence to ensure projects are delivered on time and in scope.
Adopt a Test & Learn approach to campaign development, carry out regular A/B and multi-variant testing.
Use voice of customer tools to listen to positive and negative customer feedback and develop initiatives that will improve the customer experience across the lifecycle.
Utilise a variety of analytics tools including Salesforce Marketing Cloud, Tableau and Google Analytics to conduct regular post-campaign analysis and support the Omni-channel Marketing Manager with ongoing reporting across key 1-1 engagement channels (email, SMS, social).
Ideal background…
A tertiary degree in Communications, Marketing or IT highly regarded.
3+ years experience as a Digital Marketer, Marketing Automation Specialist or CRM Marketing Specialist - retail or ecommerce industry highly desirable.
3+ years technical experience with Salesforce Marketing Cloud (desirable), Eloqua, Marketo or other marketing automation platform.
Graphic design and/or email design experience desirable. HTML/CSS experience a bonus!
A confident and articulate communicator capable of inspiring strong collaboration and/or influence.
Organisation and able to translate business requirements into technical solutions.
Strong digital and customer-first acumen.
Has agile working experience and able to manage omnichannel marketing campaigns end-to-end.
Benefits
Treehouse Perks and Privileges…
Koala is only great when its employees are happy — and we're one happy mob!
Flexible working - The freedom and autonomy to do your best work the way that works for you.
Take a break - Generous time off and parental leave to help keep your work life balance, balanced.
Fully stocked kitchen - With an emphasis on healthy, local and organic produce.
Pet-friendly - The Koala Treehouses are as pet-friendly as they get!
Surprise & delight - The two-word combo at the core of everything we do. All Koalas can expect to enjoy free Koala products with 'mates rates' for your friends and fam.
Support & wellbeing - Our employee experience respects and embraces all families, formed, found and evolving. You'll have access to our Employee Assistance Program, which includes unlimited sessions for financial, work, relationship, family or wellbeing support.
Accelerate your career - We've partnered with RMIT where all of our Koala's receive a discount, unlimited access to LinkedIn Learning and Koala facilitated resources.
Community & connection - We believe that simply doing 'no harm' isn't good enough So, how are we doing our part? BCorp Certified, WWF Partnership, volunteer days, a member of SoftLanding and so much more.
All in all, the Koala Kommunity is a great place to hang out and belong to!
Koalities we look for…
At Koala, we do things a little differently and we don't shy away from the fact that we expect a lot from our employees! We want you to challenge expectations, always look to make a difference and give us something different from the norm. We want people that bring great energy, that have a long-game focus and are always curious to find new angles and approaches to the way we work. We're a team full of entrepreneurial spirit and have a relentless focus on 'what's next' but while always reviewing 'what's been done' and learning, growing and adapting. We're bloody confident, but NEVER arrogant and we adapt to change like Steve Smith under a short ball. Honesty and selflessness drive everything we do, as well as a total focus on exceeding our customers' expectations. So if you feel like this could be you... well what the bloody hell are you waiting for? Drop us a line, and let's see what you've got! ;)
There's no such thing as a 'perfect' candidate, Koala is a place where everyone has opportunity. So however you identify and whatever background you bring with you, please apply if this is a role that would make you excited to come into work every day. We're an equal opportunity employer, and recognize that a diverse workforce is crucial to our success as a business.