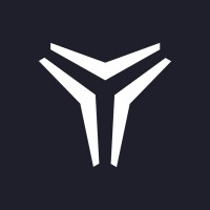 Senior (Level 08) Full-stack Web Developer at Abyss Solutions
Full-time, Software Engineering, Sydney, New South Wales
Level 08 - Senior Full Stack Web Developer

About Abyss
At Abyss, our mission is to create innovative AI and robotics solutions, removing the need to put people at risk in dangerous jobs. From deep sea rovers to our recent Moon to Mars Australian Government grant, and emerging technology in Agriculture, there is no challenge that Abyss will shy away from.
A global team collaborating across Australia, America and Pakistan consist of passionate problem solvers who love working on cutting edge technology, while maintaining focus on environmental impact, safety, and cost. 
You'll get to work on complex challenges with a team of experts in: machine learning, robotics, data processing and software engineering.
The Role
Senior developers are the backbone of our development teams. They are involved in all aspects of development including Frontend and  backend development, UI design, software design and architecture, unit testing, performance testing, analytics, operational scalability and devops.
As a full stack software engineer, you will work on innovative solutions that are being used by customers around the world, and you will have opportunities to tackle new challenges as you, our fast-paced business and our solutions offerings grow and evolve.
If you are passionate about technology and are always learning new things, we encourage you to apply even if you don't tick every box.
About the Job
Work closely with our research Data Processing teams to ensure data is stored and processed in optimal ways for use in our cloud applications.
Contribute heavily to the architectural roadmap
Develop web applications for data manipulation and presentation

Contribute to the development and delivery of commercial software products

Assist with DevOps and all aspects of software development
Skills and Requirements
Extensive experience with React / Vue, Typescript, HTML, CSS, Javascript

Software architecture and software design

Proven experience with and passion for UI and UX design

Proven experience with and passion for Data Visualisation

Comfortable with Typescript Applications based on Node.js and Nest

Experience with NoSQL (eg. MongoDB) databases

GraphQL and REST API

Deep understanding of Agile values and principles

Experience in Unit Testing, test automation, and Continuous Integration.

Proficient communication and analytical skills

A working knowledge of DevOps in web applications

Motivated to be a champion for best practice and software quality
Highly Desirable
Familiarity with the AWS ecosystem and other cloud platforms

Microservices Architecture

Experience with image and 3D data manipulation
What's in it for you
We encourage and support continuous learning and career growth, and maintain that upskilling and staying up to date with emerging technologies is expected.

You'll get to work closely with industry leaders working on problems without existing solutions.

Working with a growing company means there's lots of opportunities.

Opportunity to work at or travel between our various office locations.

You'll have the opportunity to transition into other technical specialties within the company.
Location
Abyss offers flexible work arrangements, including remote working.

Abyss Solutions is located in Homebush Business Village in the Inner West of Sydney, 30 minutes from Sydney CBD.
How To Apply
If you have the required skills and are an Australian citizen or permanent resident who is entitled to work in Australia, we would love to hear from you by applying here:
Abyss is an equal opportunity employer. We celebrate diversity and are committed to creating an inclusive environment for all employees.
More jobs at Abyss Solutions
---