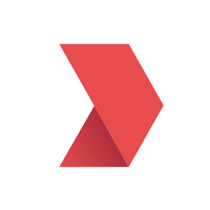 Information Technology and Services, Marketing, Full-time, Remote, Melbourne, Victoria, Australia
About ROLLER
ROLLER is a global software-as-a-service company designed to help businesses in the leisure and attractions industry operate more efficiently, more effectively, and deliver exceptional guest experiences.
ROLLER helps its customers offer amazing guest experiences through a full suite of venue management features, including ticketing, point of sale, CRM, self-serve kiosks, memberships, digital waivers, and more. We are a fast-growing global company, with customers in over 30 countries, in a wide array of industries ranging from theme parks, museums, zoos, trampoline parks, water parks, aquariums, wake parks - just to name a few!
At the heart of ROLLER is our team - which consists of 80+ highly energetic, driven, intelligent, and humble professionals, all contributing to helping build a great and enduring business. We truly believe that the sky's the limit for us, and we are well on our way to becoming a global success story. But most of all, we love what we do…and we are looking for like-minded people to join us on the amazing journey!
Position Summary
We are looking for a talented and motivated senior graphic designer to lead and design the creative work produced by our marketing function. The successful candidate should possess excellent leadership qualities, and have experience in bringing concepts to life from ideation through to execution.
In this role, you will deliver engaging campaign content across digital distribution channels (web, social, email, etc.), in print, and for events, that meet the expectations of our customers and prospects alike. You should be extremely creative, dedicated, and possess excellent written and verbal communication skills.
This role is within our Demand Generation team and will report to our VP of Demand Generation.
Key Responsibilities
Work with the team to produce new ideas for company branding, promotional campaigns, and product/customer marketing communications.
Develop and oversee the design of assets as required across all platforms e.g. display ads, social media content, website, web applications, advertising, email newsletters, events, and print materials
Continuously elevate and evolve how we evoke response through color, texture, imagery, brand symbols, and iconography
Coordinate administrative aspects of production, including preparing final designs for presentation, checking and approving color, copy, text format separations, and scaling images for print production when required
Direct brainstorming meetings and creative sessions; Mentor a junior designer, manage daily workflow, assign project workload, and monitor deadlines.
Shape brand standards and create procedures to ensure all materials are brand-appropriate
End-to-end video content creation, including the development of a brief to grasp the team's needs and specifications, creating a storyboard, all animation work, trimming footage segments, inputting music, dialogues, graphics, and effects; creating rough and final cuts and ensure logical sequencing and smooth running.
About You
Bachelor's degree in art, graphic design, or other relevant fields.
A minimum of 5 years of digital experience, particularly with SaaS and technology businesses.
Advanced Adobe Creative Suite Knowledge including Photoshop, InDesign, Dreamweaver, and Illustrator skills; Expert knowledge of Adobe Creative Suite
Advanced experience with digital technology and editing software packages (e.g. Avid Media Composer, Lightworks, Premiere, After Effects and Final Cut)
Advanced in Mac OSX
Working knowledge of Excel, Word, and PowerPoint
Familiarity with HTML and CSS is a plus
A solid understanding of design, copy, and web practices.
Strong interpersonal and communication skills
Perks
You get to work on a category-leading product that is loved by clients in a fun, high-growth industry- check our Capterra and G2 reviews!
We offer a work-from-home allowance to set your new workspace up!
4 weeks of annual leave as well as 4 ROLLER Recharge days per year (that is 4 additional days of leave that we all take off together as a team to rest and recuperate)
Engage in our 'Vibe Tribe' - led by our team members, you have the ability to directly contribute to company-wide initiatives! Regular events and social activities, fundraising & cause-related campaigns…you name it, we're willing to give it a go!
Employee Assistance Program to proactively support our team's health and wellbeing - access to coaching, education modules, weekly webinars, and more.
Work with a driven, fun, and switched-on team that likes to raise the bar in all that we do.
Genuine career growth opportunities as we continue to expand!
More jobs at ROLLER Software
---