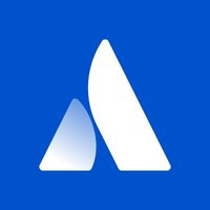 Senior Group Product Manager - Jira Work Management at Atlassian
Product Management, Full Time, Sydney, Australia
Working at Atlassian

Atlassian can hire people in any country where we have a legal entity. Assuming you have eligible working rights and a sufficient time zone overlap with your team, you can choose to work remotely or return to an office as they reopen (unless it's necessary for your role to be performed in the office). Interviews and onboarding are conducted virtually, a part of being a distributed-first company.

Atlassian products are used and loved by millions of users worldwide to drive innovation - be it outstanding software, electric cars, spaceships or robotic surgeries. Atlassian fuels the world's best teams to build products better and faster with world-class products like Jira, Trello, Confluence, Bitbucket and more.

If you're eager to have a huge impact on customers, build and ship quickly, all while shaping the future of one of Atlassian's fastest growing products - we have the opportunity for you!

We're looking for a passionate Product Management leader to be the Senior Group Product Manager for Jira Work Management (JWM), own the business metrics, drive the strategy and lead a growing team of product managers. You will be part of the JWM leadership squad and will be responsible for setting and achieving the business goals, building and communicating the product's strategy and working with stakeholders across Atlassian as part of the Work Management for All leadership team.

You will deliver highly strategic and distinctive experiences to customers and set the example for all product managers at Atlassian. Your work will impact millions of users and thousands of companies for decades to come. How cool is that?

We don't expect you to be able to tick every box. We value culture and values fit above everything.

If you tick a couple of the below boxes, great! Throw your hat in the ring and let's go from there;
Experienced in building short and long term strategies for large scale SaaS products.
Management experience of a team of Product Managers including building and growing a management team.
Outstanding communication skills with the ability to rally a team around the work they are doing and effectively communicate with stakeholders.
Ability to define the balance between solving the customer problem and the minimum product that allows a team to ship, learn and iterate.
Successfully launching customer-facing standalone products or owning significant features of a product within a large company
Experience with experimenting and measuring impact
Proven success in leading and scaling remote teams
Working knowledge of how to get shit done in a lean, agile environment
Experience gathering data and insights from a large set of customers
What is Jira Work Management?

JWM was launched in 2021 with the promise of unleashing the potential of Jira to business teams, allowing them to work the way they want, while providing the continuity they need to unlock collaboration and scale across the organisation. We're building an approachable solution that's geared towards marketing, finance, legal and design teams.

Jira Work Management supports business teams along their growth journey with easy-to-use templates, configurable workflows, and limitless automations – all wrapped in familiar views like lists, timelines, and boards. Powered by the Atlassian platform and extended by the ecosystem, Jira Work Management provides teams with a complete solution, unlocking their ability to coordinate, collaborate, and deliver projects at scale in a way no single work management tool can.

With a sufficient timezone overlap with the team, we're able to hire eligible candidates for this role from any location in Australia and New Zealand. If this sparks your interest, apply today and chat with our friendly Recruitment team further.

#ehall


Our perks & benefits

To support you at work and play, our perks and benefits include ample time off, an annual education budget, paid volunteer days, and so much more.

About Atlassian

The world's best teams work better together with Atlassian. From medicine and space travel, to disaster response and pizza deliveries, Atlassian software products help teams all over the planet. At Atlassian, we're motivated by a common goal: to unleash the potential of every team.

We believe that the unique contributions of all Atlassians create our success. To ensure that our products and culture continue to incorporate everyone's perspectives and experience, we never discriminate based on race, religion, national origin, gender identity or expression, sexual orientation, age, or marital, veteran, or disability status. All your information will be kept confidential according to EEO guidelines.

To learn more about our culture and hiring process, explore our Candidate Resource Hub.