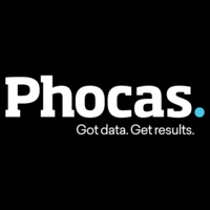 Customer Success Consultant at Phocas
Information Technology and Services, Customer Service, Full-time, Melbourne, Victoria, Australia
Do you have a proactive customer focused mindset?
Want to develop your career in a highly positive work environment?

Phocas is a software provider that is committed to helping people feel good about using data. Over the past twenty years Phocas has grown from a small start-up, to 300 people and offices across the world, headquartered in Australia. Our values: fun, fulfilling, forever. We want people to love coming to work, to feel supported and valued, and to enjoy what they do. We take pride in our award-winning culture.
As we continue our significant global growth and launch new and innovative software products, we are looking for a Customer Success Consultant to manage customer adoption and retention. Working within a collaborative Customer Experience team, you will ensure customers are optimising the market leading solutions and capabilities available within Phocas.

If you focused on building long-term, meaningful customer relationships, whilst seeking opportunities to grow - we look forward to talking with you!

This role will see you:

build trust with your customers
proactively monitor your customers' usage of Phocas and work with the sponsors of Phocas for sustainable growth
run frequent account reviews with customers
deliver customer training
ensure customers use Phocas to its full potential
record all customer activities and details to improve customer data quality in HubSpot
proactively creating opportunities, and gather customer requirements to collaborate with your Growth AMs colleagues
Requirements
You have solid experience in a Customer Success or Account Management role, ideally within SaaS or any software technical experience. You want to understand your customers' industries, opportunities and challenges, enjoy building rapport with your stakeholders, whilst staying up to date with product enhancements and features, to operate in a relaxed yet high performance culture.
At Phocas, it isn't just about having the experience, skills and qualifications that makes someone successful. We look for people who:
like to use their initiative
have sound business judgement and a customer focus
demonstrate a sense of humour
possess excellent interpersonal, verbal and written communication skills, and the ability to explain complex topics easily
likes to help others, and is keen to get amongst it!
Benefits
Our mission is simple – Phocas helps people feel good about data. Our award-winning software provides customers insights that help them make more informed, data driven decisions, improving efficiencies and boosting their bottom line.
Phocas Software is rated the top BI and Dashboard provider in numerous categories by SoftwareAdvice, G2, BARC and Capterra. And, we have some of the happiest employees around! Phocas ranks #1 in G2 Crowd, rates highly on Glassdoor, and in 2019 Phocas won the Culture Transformation Award from Human Synergistics in recognition of our constructive and positive culture. (By the way - our 2021 culture measure results are even stronger than our 2019 ones!) We've got a great product, loyal customers and a happy team. We expect results at Phocas, which is why we give so much in return:
Generous remuneration package including competitive salary, benefits and stock options plan
Fantastic opportunities for growth and development, with support for flexibily working
Awesome culture and meaningful work
Trusted to follow your passion and make it your own
We pride ourselves on our positive, collaborative culture
We are a 2022 Circle Back Initiative Employer – we commit to respond to every applicant
Phocas is an Equal Employment Opportunity Employer. All qualified applicants will receive consideration for employment without regard to race, colour, religion, sex, national origin, sexual orientation, gender identity, disability and protected veterans status or any other characteristic protected by law.