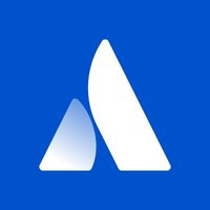 Design Manager, Enterprise Migrations at Atlassian
Customer Experience, Full Time, Sydney, Australia
Working at Atlassian

Atlassian can hire people in any country where we have a legal entity. Assuming you have eligible working rights and a sufficient time zone overlap with your team, you can choose to work remotely or return to an office as they reopen (unless it's necessary for your role to be performed in the office). Interviews and onboarding are conducted virtually, a part of being a distributed-first company.

We are looking for a Design Manager to join our Cloud Migrations team. You will lead and manage an experience design team focused on building capabilities that help our customers shift their product usage from self-managed Server versions to Atlassian Cloud. This team is spread across Australia, India, Poland and the United States.

Ideally, you are passionate about making people better; you provide support and guidance to your team in constructive ways that inspire, energise, and increase their quality of work. Experience managing content designers is also important, as this team has a particular focus on content-driven journeys. If you have the drive and passion to steer experience design direction and grow design at Atlassian, then this role could be for you.

First and foremost, Design Leaders at Atlassian are responsible for fostering and growing design talent. They're in it for the people and for leading others to succeed. At Atlassian, Design Leaders are comfortable wearing many different hats – they're a coach, a mentor, a partner to spar work with, as well as a sounding board when things get tough. They also work with product and engineering to create and define product strategy and are directly accountable for the user experience.

We don't expect you to be able to tick every box. We value character and values fit above everything.

If you tick a couple of the below boxes, great! Throw your hat in the ring and let's go from there:
As the Design Leader you will manage Experience Design Managers.
You will be supporting them in developing their cross-craft teams and in delivering the right migrations experience for customers.
You will also work closely with product management, engineering and other stakeholders to participate in setting the group's strategic approach and ensuring teams are set up effectively to deliver on this.
You will report to the Senior Design leaders in the business.
Your background:
3+ years experience having managed a UX design team, including experience managing design managers and content designers / writers
Demonstrated experience of positive, inclusive culture you've built in past teams
Show how you've recognised content to be an essential part of a user's end-to-end journey and taken steps to improve that content experience
Demonstrate great facilitation skills and experience collaborating with other departments, like engineering and product
Executive level communication with a high degree of influence with all kinds of internal partners including senior leadership
Show how you have set and then delivered design vision through a team
You are proactive with an eye for effectiveness and the ability to step into the customer's shoes
Our perks & benefits

To support you at work and play, our perks and benefits include ample time off, an annual education budget, paid volunteer days, and so much more.

About Atlassian

The world's best teams work better together with Atlassian. From medicine and space travel, to disaster response and pizza deliveries, Atlassian software products help teams all over the planet. At Atlassian, we're motivated by a common goal: to unleash the potential of every team.

We believe that the unique contributions of all Atlassians create our success. To ensure that our products and culture continue to incorporate everyone's perspectives and experience, we never discriminate based on race, religion, national origin, gender identity or expression, sexual orientation, age, or marital, veteran, or disability status. All your information will be kept confidential according to EEO guidelines.

To learn more about our culture and hiring process, explore our Candidate Resource Hub.