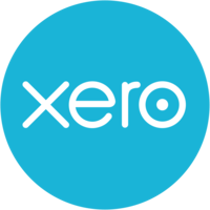 Product Manager - Ecosystem Analytics at Xero
Data, Machine Learning & Artificial Intelligence, Permanent, Melbourne, AU
Xero is a beautiful, easy-to-use platform that helps small businesses and their accounting and bookkeeping advisors grow and thrive. 

At Xero, our purpose is to make life better for people in small business, their advisors, and communities around the world. This purpose sits at the centre of everything we do. We support our people to do the best work of their lives so that they can help small businesses succeed through better tools, information and connections. Because when they succeed they make a difference, and when millions of small businesses are making a difference, the world is a more beautiful place.

About the team:
The Ecosystem Analytics function sits inside the wider Data Team. The function comprises Data Scientists and Technical Product Managers. We work closely with cross-functional pods in the Ecosystem Team to deliver on the mission to build and grow a network of developers, partners and small businesses who innovate and solve problems on Xero.

We use data and insights to inform the ongoing effort to make Xero the preferred platform for app developers to innovate and small business to solve problems.

Are you inspired by the opportunity to make a difference in the lives of millions of small business operators worldwide?
Are you keen on sharing and applying your experience and skills in cross-functional teams to solve challenging problems?
Do you look forward to growth opportunities that come from the exposure of your work to a large, diverse audience?

If yes, then keep reading to find out more about this unique opportunity...


What you'll do:
Build up a deep, intimate understanding of the dynamics of Xero's ecosystem, which is the basis of how we define success and interpret the data.
Develop a clear understanding of Xero's strategic priorities and how the Ecosystem Analytics function and the Ecosystem pods contribute to them.
Help grow a strong product mindset across teams when it comes to working with data.
Drive discovery from a data and analytics perspective with peer product managers in the Ecosystem Team who look after the customer/partner facing experience.
Work with the technical specialists to decompose and translate requirements for analytics to inform an achievable and balanced roadmap.
Create and maintain relevant data capabilities and services documentation.
Ensure appropriate feedback loops are in place for collaborators to inform the roadmap.
Ensure clear goals and success criteria exist for the work on the analytics roadmap.
Contribute to the processes and frameworks to deliver world-class data products.
Contribute to a safe, fun, rewarding, agile and results-driven culture.
Contribute to ongoing data-related education and evangelism efforts.
About you:
You have product management experience in a SaaS platform or tech business.
You have led cross-functional teams, and fostering an open, collaborative environment.
You consider working with metrics and data as a natural extension of yourself.
You have prior exposure to data processing, access and analytics in practice, and can be hands-on yourself (e.g., whip up a SQL query to access data).
You are familiar with and have lived through the "rebuilding of space shuttles" mid-flight.
You have proven success in influencing outcomes without direct authority.
You have championed and guided others to align with and relate to strategic priorities.
You have participated in the development of roadmaps and dealt with the trade-offs.
You contributed to the setting and socialising of product visions and strategies.
You have experience advocating for a product or service with stakeholders.
What you'll bring with you:
Proficient in product discovery in practice to understand user needs, e.g., design sprint.
Strong build-measure-learn mindset in how you approach product improvement.
Ability to exercise good judgment to evolving needs and situations within the business.
Ability to build trust and credibility with stakeholders across all levels in the business.
Willingness to take ownership of problems, all the way through to solutions.
Good self awareness and regulation, to contribute to difficult conversations with empathy. Strong storyteller who can communicate in relatable ways depending on the audience.
Good at understanding and translating technical complexity for diverse stakeholders.
Strong collaborative skills, able to solicit broad ranging input, synthesise and bring everyone along the journey.
Why Xero?

At Xero we support many types of flexible working arrangements that allow you to balance your work, your life and your passions. We offer a great remuneration package including shares plus a range of leave options to suit your well-being. Our work environment encourages continuous improvement and career development and you'll get to work with the latest technology.  

Our collaborative and inclusive culture is one we're immensely proud of. We know that a diverse workforce is a strength that enables businesses, including ours, to better understand and serve customers, attract top talent and innovate successfully. We are a member of Pride in Diversity, in recognition of our inclusive workplace. So, from the moment you step through our doors, you'll feel welcome and supported to do the best work of your life.