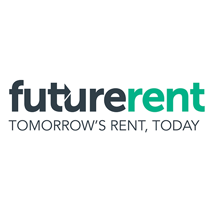 Information Technology and Services, Product Management, Full-time, Sydney, New South Wales, Australia
About us
Futurerent is a fast-growing fintech startup based in Sydney that gives property investors their rent in advance — the simplest and fastest way to access up to $100,000.

There is A$48bn p.a. in residential rent in Australia stuck in monthly rent cycles. We're helping the 2.2 million Australian property investors unlock their rent in advance, to finance renovations, property purchases and a range of other investments.

Futurerent is entering the scaleup stage of its journey to radically transform how property investors collect rent and access the money they need to grow their wealth. Until now, most property investors have refinanced their entire loan when they only need a small amount, which is slow, painful and expensive. The banks make borrowing $50,000 as painful as borrowing $500,000. Futurerent has created a new fit-for-purpose financing solution for property investors which unlocks the money they need, without borrowing more money from the bank.

There has been some buzz about Futurerent, we have been featured in the AFR, Domain, Australian Property Investor Magazine and Your Investment Property

Requirements
You have
3-5+ years of relevant industry experience designing digital applications, experiences, websites, products and/or services that balance user needs, business objectives and technological constraints
Experience tackling large, complex and systemic pieces of work
An inclusive and proactive approach to working with cross-functional teams



You will
Flex your creative design muscles to help shape the core product and guidelines for our customers
Own the design improvement of products by bringing our product to life
Have the ability to speak to and build empathy with our customers
Apply the human-centred design approach to a variety of projects
Create frameworks such as customer journeys, service blueprints or ecosystem maps based on inputs from research
Design wireframes, user flow diagrams and application maps
Create and test interactive prototypes
Design and run experiments to validate product and interaction hypotheses


What success looks like
In the first month, you will form a deep understanding of our clients, business and objectives and consider these factors in the context of the current and historical designs. You will immediately dive into some of the 'easier wins', where you can flex your creative muscle to move the needle and start considering some of the longer term design challenges.
In the second month, you will take wireframes and transform them into beautiful production-ready designs.
In the next few months, you will dive deeper into the design of new products and new portals currently under development, and play an integral role in the GTM strategy.
While working on the website and product design, you will also work closely with marketing to create beautiful assets, collateral and visual content.
The team
We are a tight-knit team of specialists with deep experience in property, finance, marketing, communications and technology. We thrive on first principles and are always coming back to the 'why' to drive innovation and optimisation. We believe that by leveraging each other's core competencies and combining our unique insights and skills we are building a world-class business that will have a meaningful impact on the wealth creation possibilities for thousands of everyday Australian families.
You will find that your fellow Futurerent colleagues are superstar performers and team players with a growth mindset who love building an innovative business and value transparency, simplicity and relationships. As a key member of the leadership team, we want you to feel empowered and for Futurerent to be a meaningful part of your own wealth creation journey. We are open to relocating a candidate to Sydney.
Benefits
We are a tight-knit team with a culture of responsibility and accountability, we believe that Futurerent employees are able to build their own realms, and we are all about continuous learning. You will find that your fellow Futurerent colleagues have values based on humility, respect and are open to change. As a Futurerent employee, we want you to feel empowered.
We believe that diversity is critical to our success. We will not discriminate on the basis of race, religion, national origin, gender identity or expression, sexual orientation, age, or marital, veteran, or disability status.
More jobs at Future Rent
---
Financial Services, Marketing, Full-time
Sydney, New South Wales, Australia
sydney
marketing
finance
full-time
Information Technology and Services, Sales, Full-time
Sydney, New South Wales, Australia
sydney
sales
full-time