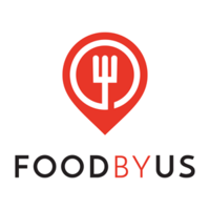 Product Owner at FoodByUs
Computer Software, Project Management, Full-time, Surry Hills, New South Wales, Australia
FoodByUs is Australia's leading wholesale ordering platform used by thousands of hospitality suppliers and venues across the country. We connect these two sides, providing an incredible software experience for both restaurants and suppliers.
Want to work for a fast growing and market leading start-up? We are currently looking for a Product Owner to help scale our product team and accelerate building a platform that fundamentally changes how restaurants order meat, fruit, veg, dairy and more every day.
What you'll do
As a Product Owner in our Sydney office, you'll lead a team of Developers, UX/UI Designers and QA Specialists to ensure the end-to-end delivery of our software in an agile environment. You will work closely with Product Managers, customers and other internal and external stakeholders to build an application our users love using.
Your responsibilities will include:
Manage the consistent delivery of our software in a timely and collaborative manner while measuring progress through KPIs and relevant metrics
Translate complex requirements into well-defined and deliverable user stories
Manage the Product Backlog, prioritising competing needs and issues while ensuring visibility and communication to internal and external stakeholders
Run sprint planning, stand-up, backlog refinement, sprint review and retrospective sessions
Utilise data to understand user behaviour and business patterns and make informed decisions
Interact with all relevant parties to develop a deep understanding of user requirements and needs
Shape and refine the product roadmap by partnering closely with the Product Manager and tech leadership team
Support testing of new features where needed
Requirements
What you'll bring
You have experience in delivering complex software in a medium-sized company in an agile and fast-paced environment. To succeed in this role (and more importantly to enjoy it!) you'll need the following attributes:

Sit in the shoes of the user: You absolutely must have empathy and a passion for the user – understanding not just what they 'say' but intuitively knowing their pain points
Organised (of course): It goes without saying… You need to be very organised for this role. You are used to keeping lists and ticking things off, you hate leaving tasks half-finished, tightly manage your inbox
Interpersonal and communication skills: You must be a friendly, clear and open communicator. This role is all about dealing with people in different areas of the company as well as external stakeholders so you need strong written and verbal communication. This also includes being able to lead and influence others
Project management experience: You'll need experience in JIRA or similar tools and techniques to facilitate effective project delivery
Data analysis skills: You ideally should be able to use SQL, Tableau, R, Excel or other tools to answer your own questions using data
Accountability: We're a small team in a dynamic start-up, so you'll need to completely own your tasks. We don't use buzz words like 'get your hands dirty' and 'motivated self-starter' – the reality is you'll be thrown into everything from day one and you need to get tasks done. You need to be able to work independently with excellent personal organisation and able to demonstrate consistently balanced good judgement and logical thought prioritisation
Passion and curiosity: You absolutely need to be passionate about tech, teamwork and about start-ups in general – we live and breathe FoodByUs every day and to succeed here you'll need to love it as much as we do. You'll need a genuine curiosity, real interest in problem solving and will need to be focused on results
Team player: We are a friendly and hard-working bunch – it's really important you're a naturally interpersonal and team-focused person. We all rely on each other every day
Education: Bachelor's degree viewed favourably – although the right experience is most important and we're open minded
Benefits
Why join FoodByUs?
We represent a huge opportunity to get involved in an established start-up. Not only do we have an amazing idea, but have found product-market fit and are backed by a team with secured financing to scale the business model
Your chance to make a real impact - we are a product-lead company and building our platform is the heart of what we do
Competitive compensation package as well as the opportunity to participate in our staff share options scheme to come along for the ride
You'll love the challenges that come at you every day and you'll learn more than you ever thought you could
Our team is experienced, motivated, dynamic, friendly and hard-working and you will love working with us
Hybrid working model: we enjoy the energy of face-to-face interaction in the office while also embracing the flexibility and focus-time of working remotely
Surry Hills based (5 minute walk from Central)