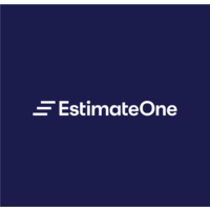 Senior Data Scientist at EstimateOne
Computer Software, Data Analyst, Full-time, Melbourne, Victoria, Australia
We're EstimateOne, an Australian born SaaS platform and one of AFR's 2022 Best Places to Work in Australia and NZ. Headquartered in Richmond, Melbourne, our ambition is to become the global industry standard procurement platform in the commercial construction industry.
We're the market leaders in Australia & NZ, and now we are growing the size of our team (currently 90), so that we can extend our product offering and enter new markets. We recently secured $20M in new investment to support our strategy, so it's a really exciting time to be joining us.
At EstimateOne, we believe that by looking after our whole ecosystem of users, and balancing the needs of our team, our shareholders and the industry, we can achieve our vision to become a global leader in construction technology; famous for the positive impact on the industry we serve. To do that we'll need to make sure we're unlocking value from what we've already built while also inventing new stuff. It's equal parts optimisation and innovation.
Our established scaleup vibe keeps things lively. We've come a long way in 14 years, and seeing what we've achieved in that time, get's us pretty excited for the next 14. We're passionate about transparent and fair expectations and results and we have a commitment to wellness and happiness that you'll really feel.
The role
We're on a growth journey that saw our team more than double in size over the last 18 months, and we want you to join us on our journey. This is a unique and exciting opportunity for our first Senior Data Scientist to help us lead the way we use data and technology to solve critical problems for the construction industry.
As EstimateOne's first Senior Data Scientist you'll help us unlock the value of over 10 years of data stored on our platform, and provide insights as to how we can use this data going forward.
We're looking for smart, skills hungry people who are keen to learn and collaborate - it's that simple.
As a Senior Data Scientist, you will:
Investigate and understand our data and problems to solve in order to build a high-quality and well-understood roadmap of data- science efforts
Develop solutions using our data to prioritised problems for our customers
Build our internal data science capability (team) against an agreed plan
Work with engineering, infrastructure and product teams to ensure solutions are in production and bringing value to customers
Work with the infrastructure team to help build a Data Platform that will allow future utilisation
About You
You're passionate about data science but even more passionate about creating real value for our customers
You're a great communicator - We're looking for someone who can translate the complexity of their work for a non-specialist audience, and build excitement and conviction about the potential for data science in our business
You're comfortable being the first in the team and are able to tackle the range of roadblocks that will inevitably be presented before getting to customer value
You value transparency - to enable us to quickly get to a shared and accurate understanding of what is possible, what it will take, and what risks or caveats there are, so that we can plan and resource our data science efforts accordingly!
The ability to champion our values matters to us; we care about our team and you'll be joining a group of people who want each other to be happy and successful. If you're a motivated, self-starter looking to grow your career, we need you in our team.
Perks
There's more to working at EstimateOne than just creating game changing technology for the construction industry. We know that to reach the lofty goals we set ourselves we need to look after our team, our shareholders and the industry we serve. These are just a few of the things we offer:
Flexible working hours & the ability to WFH. You don't have to work full-time, but we'd love it if you did.
$5,000 per year to put towards your professional development
5 days entrepreneurial leave per year, to work on your side projects and make them come to life
Paid Parental & volunteer leave
Business wide activities on a Friday afternoon, every 7 weeks (think escape rooms, drawing classes, games afternoons, cooking classes)
We also match NFP donations 2:1 - to name a few!
EstimateOne is an equal opportunity employer committed to providing a work environment which embraces and values diversity and inclusion. Should you have any support or access requirements, we encourage you to advise us at the time of application. As a 2022 Circle Back Initiative Employer, we also commit to responding to every applicant.