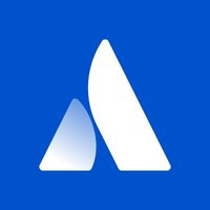 Technical Program Manager - Disaster Recovery at Atlassian
Program Management, Full Time, Sydney, Australia
Working at Atlassian

Atlassian can hire people in any country where we have a legal entity. Assuming you have eligible working rights and a sufficient time zone overlap with your team, you can choose to work remotely or return to an office as they reopen (unless it's necessary for your role to be performed in the office). Interviews and onboarding are conducted virtually, a part of being a distributed-first company.

With a sufficient timezone overlap with the team, we're able to hire eligible candidates for this role from any location in Australia and New Zealand. If this sparks your interest, apply today and chat with our friendly Recruitment team further.

The mission of the Engineering Program Management team is to work across Engineering to implement Cloud Engineering's technical strategy, with greater velocity and more predictable outcomes for our customers. This team works with the engineering leadership team to ensure that strategic technical programs are successful and standards are derived from those programs to help our scale. The members of the organization are important in influencing the technical strategy and aligning it with our goals in delivering outcomes towards our business continuity strategy.

Your future team

You will shape a modern technical program management organization. The goal is to steer us through growth and remove barriers in the journey towards our long-term goals. You will have a unique challenge of finding agreement by creating guardrails and removing barriers to help our teams accelerate. As a cloud service provider, we build resilience into our systems to ensure service and data availability for our customers in the event of failures in system components. However, even the best systems have to have a disaster recovery plan.

We're hiring a Senior Technical Program Manager for Disaster Recovery (DR), reporting to our Group TPM for DR. You are a TPM with a background in disaster or related business continuity governance.

What you'll do
Be a single point technical owner for disaster recovery processes, tools and technology within the company.
Lead the definition of disaster scenarios and corresponding recovery point goals.
Collaborate with functions across the company to create reliable and cost-effective disaster recovery solutions for all of our cloud products.
Drive delivery of program and projects related to the disaster recovery program.
Ability to understand business strategy, product direction and technical architecture, so you can guide efforts to accelerate plans at any level of depth.
Your background
BS degree in Computer Science or equivalent recent work experience in a similar Technical Program Manager role
5+ years of leadership experience on software teams as Development Manager or TPgM
Experience leading projects spanning multiple teams
Create and implement the schedule
Make important decisions to keep project on track
Manage risks and dependencies
Communicate with partners
Experience operating SQL and NoSQL databases in the cloud
Experience with Agile software development processes
Our perks & benefits

To support you at work and play, our perks and benefits include ample time off, an annual education budget, paid volunteer days, and so much more.

About Atlassian

The world's best teams work better together with Atlassian. From medicine and space travel, to disaster response and pizza deliveries, Atlassian software products help teams all over the planet. At Atlassian, we're motivated by a common goal: to unleash the potential of every team.

We believe that the unique contributions of all Atlassians create our success. To ensure that our products and culture continue to incorporate everyone's perspectives and experience, we never discriminate based on race, religion, national origin, gender identity or expression, sexual orientation, age, or marital, veteran, or disability status. All your information will be kept confidential according to EEO guidelines.

To learn more about our culture and hiring process, explore our Candidate Resource Hub.