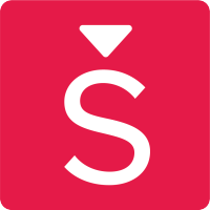 Clinical Technologist at Seer Medical
Medical Devices, Health Care Provider, Full-time, Sydney, New South Wales, Australia
About us
Seer is a Melbourne-based medtech company challenging the status quo of how healthcare is delivered. Through award-winning medical devices, combined with an extensive research and development program, and demand-based clinical coverage across the country, we are shifting the patient centre of care from the hospital to the home.
Our mission is to open up access to brain, heart, and respiratory monitoring that is traditionally only offered through hospitals. We do this by creating medical products and services that transition hospital-based diagnostic testing into the home setting.
We also recognise that healthcare doesn't stop after testing. Research is at the heart of what we do at Seer, and we've been leading the field in understanding seizure cycles and developing a seizure risk forecaster that will change the lives of millions living with uncontrolled epilepsy.
When you join the Seer team, you become part of a tight-knit group driven by purposeful work to make a huge impact in the world.
The Clinical Technologist role is part of the Clinical team where the focus is on delivering world-class patient experiences through the most innovative and patient-centric medical equipment and software on the market — all designed in-house.
We boast Australia's largest team of neurophysiologists led by world-renowned neurologist Prof Mark Cook.
In this role, you will:
Welcome patients and ensure their comfort
Connect patients to our ambulatory video EEG and ECG system
Prepare equipment for all patient-facing services
Securely transfer and manage patient data
Perform minor equipment maintenance and troubleshooting
Travel to satellite offices to connect/disconnect patients
Travel to patients when troubleshooting cannot be performed remotely
Maintain mandatory OH&S and infection control standards
Respond appropriately to medical emergencies
About You:
A degree in healthcare, health sciences or medical technology, or equivalent is highly desirable
Be compassionate with a strong focus on providing quality care
Be interested in neurophysiology/neuroscience
Have excellent interpersonal, communication and organisational skills
Be comfortable with using technology
Be capable of meeting tight deadlines
Be able to work independently
Have a full driver's licence
Have a working with children check
Experience in health care or a relevant field is welcomed
Why choose Seer?
At Seer, we are doing purposeful work solving some of healthcare's most pressing problems.
You will:
Challenge the status quo. If there's a better way of getting something done, that's how we want to do it.
Improve the lives of patients across the country using our groundbreaking products and technology.
Be empowered and enabled to do your best work.
Be treated with respect by your colleagues and peers.
A bit more about us
As leaders in seizure cycle research, we've been awarded a shared US$3 million and a further AU$1m to develop world-first seizure risk forecasting capabilities in our app. This feature is made better for app users through our partnership with Fitbit and Epiminder.
Patients rate us 'Excellent' on Trustpilot as a result of our incredible clinical team.
Awarded 'Most Outstanding Patient Innovation' for 2021 by the Australian Patients Association.
Ranked #8 on Deloitte's Tech Fast 50 in 2020 (Australia's list of fastest-growing technology companies).
Our drive to improve patient comfort has led to three prestigious design awards across Australia and Europe for our wearable EEG/ECG device, Seer Sense®.
We know your time is valuable and that finding the right role at the right company is a time-consuming journey. Seer is committed to providing candidates with an engaging, informative, and transparent experience as part of our recruitment process.
One last thing — We uphold and live by our company values every day. If they resonate with you and you are interested in this role, we look forward to reading your application.
More jobs at Seer Medical
---