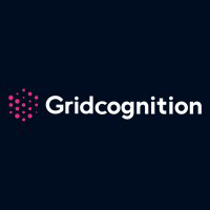 Computer Software, Product Management, Full-time, Remote, Perth, Western Australia, Australia
At Gridcognition we are on a mission. An environmental mission to help organizations transition to a decentralized and decarbonized energy future.
We are energy natives, and the future of energy is complex. Gridcognition leans into this complexity and provides holistic software to plan, track, and optimize the clean energy transition.
We are now seeking a Product Manager to work closely with our Chief Product Officer to help define the product vision and roadmap, to define product features and requirements, and to work day-to-day to support the software engineering team as the product owner.
Gridcognition is a technical product used by some of the most sophisticated energy business in Australia, New Zealand, and the United Kingdom. This is a key role enabling the evolution of our product and is an opportunity to help drive our success and growth, and to influence the clean energy transition.
Requirements
Fierce intellect, extraordinary communication skills, and incredible attention to detail
Practical experience working in a software product development environment
Flexible and outcome focused; willing to roll-up sleeves to deliver the best product we can for our customers
Knowledge of the energy industry and product management (with the capacity to become expert over time)
Able to work effectively and persuasively in a remote-working environment
Benefits
We are a remote-first business, and this role open to candidates anywhere in Australia. The Product and Engineering teams are currently split between Perth, Sydney, and Melbourne.
We will offer a competitive salary and the opportunity to participate in our employee share scheme.
Our work environment and benefits include:
Join a high performing team; we're unapologetic energy nerds and tech nerds, moving fast to tackle big problems
Design your setup; create your ideal remote workspace with cash you are free to spend how you want
Freedom & flexibility; our high-trust distributed team gives you the freedom to work how you are most productive
Good energy; use your powers for good and help us accelerate the decarbonisation of the worlds energy system
Creative problem solving; Follow your curiosity and work in an environment where you can bring your ideas to life
More jobs at Gridcognition
---
Computer Software, Engineering, Full-time, Remote
Australia
remote
engineering
full-time