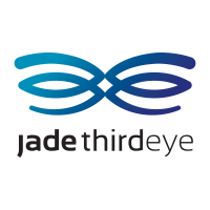 Intermediate Software Engineers at Jade ThirdEye
Full Time, Engineering, Flexible Location - New Zealand
Flexible work environment – 2021 HRNZ Award-winning for innovation

.

 

 

Based in Christchurch, but open to candidates able to work remotely from any location within New Zealand, or at our Auckland office

Health

 insurance

, life & income pro

tection

, c

ar

 parking

, home broadband allowance

 and other great benefits 

provided

 alongside a competitive 

remuneration

 

package

 

Wellbeing initiatives that 

provide

 support and help you be at your best

 



Jade Software Corporation is looking for multiple experienced Intermediate Software Engineers to join a dynamic cross-functional delivery team and be involved in an exciting enterprise-level project.  
These new roles have been created due to the growth we have been experiencing this year. You will be joining an agile delivery house that truly does focus on its people, the culture, and the experience. 
This is an excellent opportunity to become an integral member of a progressive international company. As the successful applicant, you will be provided with on-the-job training and be well supported with career path planning and regular performance and development reviews.  
You will receive a competitive remuneration package that includes several first-rate benefits such as health insurance for you and your family, life and income protection insurance, car parking, and subsidised broadband.  
ABOUT JADE  
At Jade Software Corporation, our 2021 HRNZ Award-winning Hybrid Way of Working enables our people the flexibility to combine working from home with connection days in the office. Our people love coming to work because we're always working on something innovative and inspiring, and we can't wait for more people like you to join us. 
Our three values are People first, Live for the future, & Dare to be different. These values underpin everything we do at Jade. We never lose sight of people, their potential, and the innovative ways they can achieve that potential through technology. Your wellbeing is important to us, and our wellbeing initiatives at Jade are there to provide support and help you be physically and mentally at your best. 
Our commitment to our customers' future success defines us. Through passionate employees like you, we're always looking for new ways of combining the power of People, Data, and Software, to make technology meaningful and accessible. This approach enables our customers to evolve in the fields of customer engagement, retention, and business efficiency.  
ABOUT THE ROLE   
Your key focus in this role will be to contribute to the success of a team that is responsible for enhancing existing systems or developing new solutions for Jade and its clients.  
You will be developing software designs, as well as developing and testing according to specific work packages and client needs, all in accordance with designated company standards of methodology, style, and quality. The role requires you to communicate technical issues and decisions clearly and proactively with key stakeholders.  
You will be working directly with our Sydney-based client as part of the wider trans-Tasman team, and will be introduced to their ways of working and enterprise technology ecosystem. 
ABOUT YOU   
It is essential that you possess hands-on experience with:    
C# and Microsoft technologies such as MVC, 

WebAPI

, EF etc  

 

RESTful

 

and SOAP

 Web 

Services

  

 

Building cloud-native solutions on Azure (AWS experience will be considered)

Microservices and building software with microservice patterns in mind to modernise existing solutions 

 
Integration testing and test-driven development with a strong focus on quality engineering 

 

Working knowledge of DevOps practices and cloud deployment 

 
You will also have:   
2 or more years of commercial software development experience

A relevant IT tertiary qualification is preferred but not essential 

 



Experience using CI/CD tools such as Azure DevOps, TeamCity, Octopus Deploy or GitHub Actions

Knowledge of agile software development methodologies (Scrum/Kanban)

Good time management skills
Some nice to haves but not essential:   
A background in the financial services/insurance industry or enterprise development is preferred 

 
2 or more years of experience with SQL Server / TSQL

Experience with Docker and containerisation technologies

, Terraform and other infrastructure as code technologies

 is a bonus

 

Experience with single page web application frameworks (React/Vue preferred)

Visual Studio 2015+ with SSDT, SQL Server 2008, 2012+ Stack skills (SSIS and T-SQL preferred) 

Experience in automated testing and 

non-functional testing would be beneficial
View a Position Description for this role here: Software Engineer Position Description
WHAT TO EXPECT AFTER YOU'VE APPLIED
You'll receive an email acknowledging your application
Our team will review your application and you'll hear from us within 1 - 2 weeks of the job closing
If shortlisted, you'll be invited to complete a phone-based interview and

 an online assessment to understand your technical

capabilities

 

If successful, you'll progress to the interview stage, which may include psychometric, verbal, numerical, and abstract reasoning assessments 
More jobs at Jade ThirdEye
---